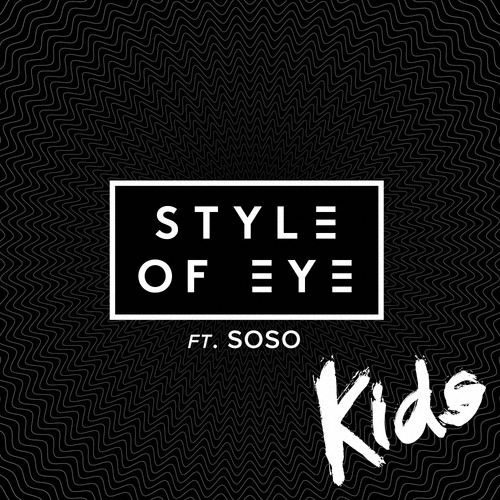 Style Of Eye feat. Soso – Kids
Label: Ultra/Sony Music | Release Date: December 10, 2013
Purchase on iTunes
After co-writing arguably one of the most popular dance anthems of 2013 with Charli XCX – Icona Pop's "I Love It" – and collaborating with Tom Staar on the release of "After Dark", the Swedish sensation, Style Of Eye, is back with a solo effort called "Kids", featuring Sophia Somajo (aka Soso) and Elliphant (who is not credited in the title). "Kids" does not have the usual banging 'EDM' vibe to it, but instead features elements of mainstream/standard pop. Expectantly enough, it makes for an even catchier tune and certainly one that all dance floors will welcome. So far "Kids" has been supported by Max Vangeli and Kim Fai on their radio shows and we wouldn't be surprised to hear the melody more often after its release. This is definitely a tune not to be missed.