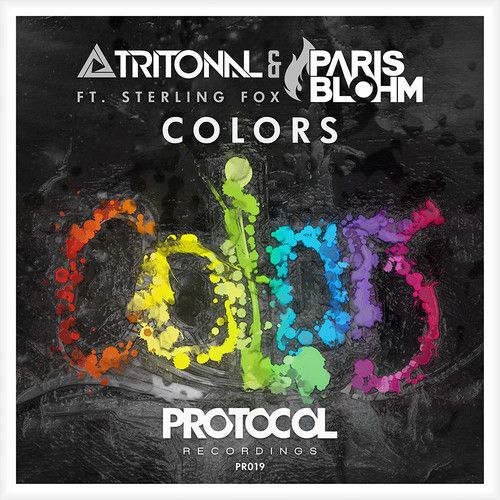 Tritonal & Paris Blohm ft. Sterling Fox – Colors
Genre: Progressive House | Label: Protocol Recordings | Released Date: January 13
 Coming hot off their EP "Metamorphic II," American duo Tritonal has teamed up with LA based producer Paris Blohm to preview this beautiful progressive track titled "Colors." The track was first debuted by Nicky Romero at ADE 2013 where it instantly became a hit. The track starts with a melodic build-up that is then matched perfectly with the vocals of Sterling Fox, only to go into a harmoniously driven bassline filled to the brim with energy. With the catchy lyrics and progressive tune that "Colors" brings, it is sure to become a crowd pleaser. It is set to be released on January 13 of next year on Protocol Recordings. What a way to start off the new year! Check out the official preview below and check out the debut at Nicky Romero's ADE show after.