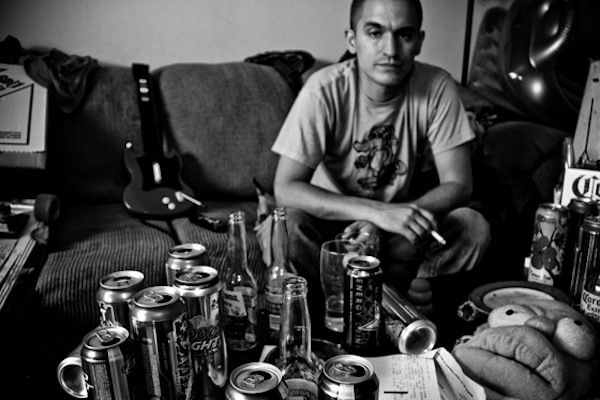 Ultra Music has signed a single deal with LA-based rapper Wax. Under the licensing deal, Ultra will ship "Rosana" to radio stations and other outlets in an attempt to further the single's success. The video for "Rosana" launched on YouTube in July 2012 and has been viewed over 27 million times. The Hollywood Reporter quotes Brian Washington, Wax's manager, as saying, "We decided to do a deal at this point because we feel like we've taken the song as far as we can on our own… The radio play [we're] getting shows us that the song has legs and labels are still the best at playing that game. Ultra believes in it, and we feel they have the resources to bring it home."
The 33-year-old rapper initially gained attention by posting YouTube videos rapping with his brother, Herbal T. He was signed to Island Def Jam in 2011 before being dropped from the label in 2012.
Seems like Wax may be eating his words from an interview with LA Weekly in 2012, conducted after the news broke that he had split from Def Jam. Wax said,  "You don't need a major label if you're not Rihanna or Lady Gaga. You can get the word out yourself. The labels really need you to be a huge pop success, and they just follow the formula from the last hit. Everyone is operating off fear. Fear of being fired because something failed. So they go the safe route. They tried a song of mine, and it didn't work. So, it's not totally their fault. It's my fault, too."
The song was "Two Wheels," a release that failed to find success as a radio single. What remains to be seen is whether Ultra Music as a vehicle will propel "Rosana" and Wax to greater success.