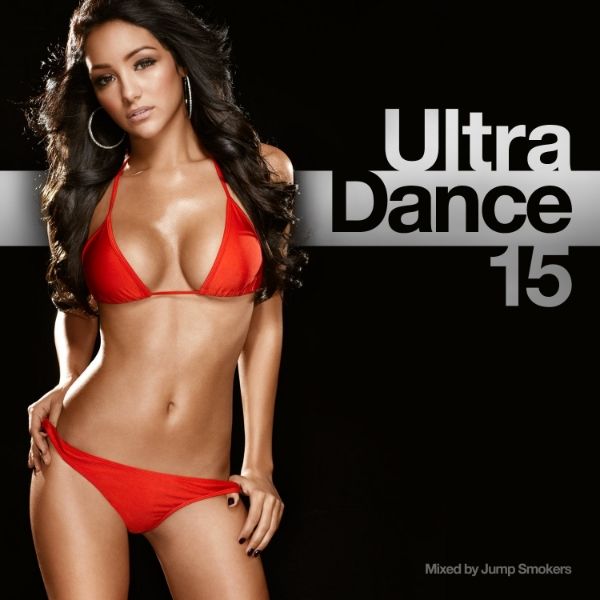 Oh boy, now that's what we call music! No, not that outdated attempt at good music, we're talking about the new ULTRA 15 from Ultra Records availbe January 21st. The album is a perfect mixtures of huge hits like Armin Van Buuren's 'This Is What It Feels Like' and the Cedric Gervais remix of 'Summertime Sadness' to tracks that otherwise wouldn't reach the mainstream like 'Levitate' by Hadouken! and Chris Malinchak 'So Good To Me'. Here is one thing that all these songs do have in common though: they are guaranteed to get people moving and grooving. Unfortunately, some of us are surrounded by friends who don't really care for EDM the way we do; fear not, this is the kind of album where you can put it on and people will have a hard time finding something  to complain about. While you get to listen to quality tunes that you enjoy like Hardwell's 'Dare You', everyone else gets a song that they are familiar with and can vibe out to like the Will Sparks remix of 'Blurred Lines'.
Are you fiending for some ULTRA music? I don't blame you, every one of those tracks make me yearn for the summer festival season to kick off. And while the closest festival is 2 months away, (HELLO UMF Miami!) we can help ease that pain with this giveaway. One lucky reader will have the chance to win physical copies of ULTRA Dance 11, 12, 13, 14 AND 15. Wow that's a pretty sweet haul, right? Ok then, let me mention the other prizes; a SIGNED copy of Kaskade's Atmosphere album and a copy of Calvin Harris' 18 Months. So yeah, on top of the news that this album will be hitting store shelves soon, you also have the chance to enter to win 7 other incredible albums. Pretty sweet deal ehh? Enter now: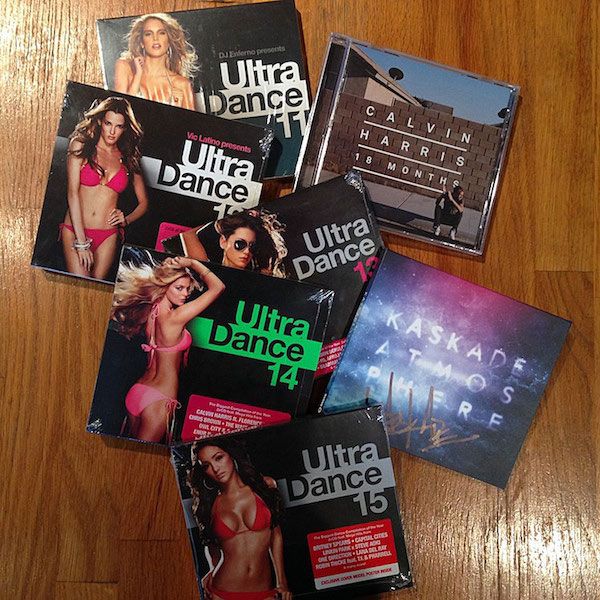 Hadouken!'s 'levitate' was a really nice to see on this mix as it has been out of the spotlight for quite a few months now. A lot of us know Hadouken! for his grimey, filthy dubstep. This is a venture away from that style -a much more upbeat club song filled with intense build-ups and energetic break downs. Here's hoping that ULTRA 15 will give it a proper resurgence and bring this gem back to everyone's ears.

Now here's a song that can never be played loud enough. Where's the love for Cash Cash's 'Take Me Home' ft. Bebe Rexha? Cash Cash has two songs on this album, and they are both absolute gems. This is a special track that brings back those summertime feels and the endless nights of fist-bumping the night away. The song helped to put Cash Cash on the map, and for good reason; it's an irresistible listen. If you can play this and not dance, you're doing something wrong. 

This is what the whole album is truly about: bringing back the songs that you love to listen to that have gotten absolutely lost in the EDM scene. There is so much new music today that it's almost impossible to keep up with it all while giving proper appreciation to the tracks you may have enjoyed a few months ago. The beauty that is ULTRA 15 puts all of these songs in one place so that you can put the album on repeat and just lose yourself. While some of the songs may be a bit overplayed because of our good friend the radio (hello 'Summertime Sadness' and 'This Is What It Feels Like') there are so many that are completely overlooked, or are ones you heard in passing that you never got the name of.
One of those would have to be DIMARO & Ahzee's 'Drums'. This song had all the makings of a big room track, and then took a complete 180 with it's unique xylophone drop. The sound is a nice break from the monotony that has become big room house, and is an awesome song to get the blood pumping. DIMARO & Ahzee kill it on this one and are poised to explode on the US music scene in 2014.Just remember, you heard it hear first!

These are just 3 of the gems you will find on this album. You can take my word on it when I say every song on this album is a banger and will bring you back to when you first heard it. Below is the entire track list, and when you see it make sure to order your copy here.
Tracklist:
Disc: 1
1. Hardwell feat. Matthew Koma Dare You (Extended Mix)
2. Lana Del Rey – Summertime Sadness (Cedric Gervais Remix) (Radio Edit)
3. Britney Spears Work B**ch (DANK (USA) Clean Club Mix)
4. LINKIN PARK X STEVE AOKI – A LIGHT THAT NEVER COMES (Original Mix)
5. Capital Cities Safe And Sound (Cash Cash Remix)
6. Robin Thicke feat. T.I. and Pharrell – Blurred Lines (Will Sparks Remix)
7. One Direction – Best Song Ever (Jump Smokers Remix)
8. Armin Van Buuren feat. Trevor Guthrie – This Is What It Feels Like (Extended Mix)
9. Kaskade & Project 46 Last Chance (Extended)
10. Steve Aoki, Chris Lake & Tujamo – Boneless
11. Tegan and Sara – Closer
12. Headhunters feat. Krewella – United Kids of the World
Disc: 2
1. Diplo & GTA – Boy Oh Boy –
2. Blasterjaxxx – Faith (Extended Mix)
3. Dimaro & Ahzee – Drums (Original Extended Mix)
4. Congorock & Nom De Strip – Minerals
5. Dimitri Vangelis & Wyman feat Anna Yvette – Silver Sun (Original Mix)
6. Cash Cash feat Bebe Rexha – Take Me Home
7. Benny Benassi – Back to the Pump (Extended)
8. Contiez feat. Treyy G – Trumpsta (Djuro Clean Remix)
9. Hadouken! – Levitate
10. DJ Fresh VS Diplo feat. Dominique Young Unique – Earthquake
11. Chris Malinchak – So Good To Me (Original Mix)
12. Storm Queen – Look Right Through (MK Vocal Edit)