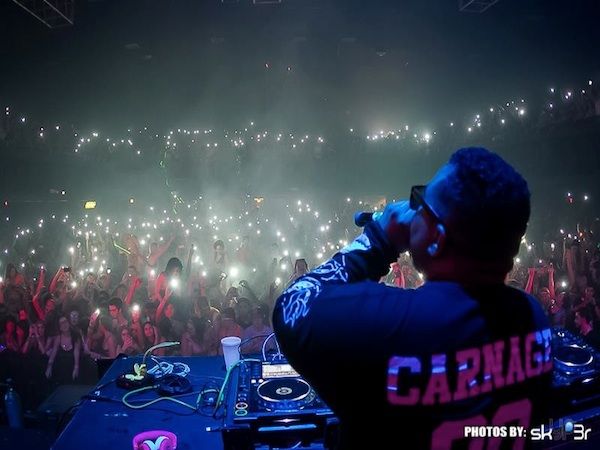 There's that saying, "All press is good press," and Carnage seems to be taking that quote to heart by leveraging his close call with the police officials this weekend to hype up his newly enlarged Chipotle Gang with a huge announcement of an album drop and a full-length movie.
Self-professed claims below:

yes…I'm coming out with an ALBUM…. and its going to be the most beautiful piece of art ever dropped my a human hahaha

and…its true…… im also coming out with a full length MOVIE at the same time…. imagine.. a fucking carnage after movie.. like my edc one.. but not just about one festival… but about this last YEAR .. and what really happens behind the scenes… and all of your favorite people are in it… trust me.. EVERYONES IN IT!
All profanity aside, Carnage set high expectations for himself – and we see nothing wrong with reaching for the stars. We can only wait to see if his deluge of festival music will fulfill his self-prophesizing claims of "the most beautiful piece of art ever dropped." Stay tuned for more details.
theres gonna be a shit ton of festival music… the name of the album coming soon..and also name of the documentary.. coming soon

— CARNAGE (@djcarnage) January 20, 2014