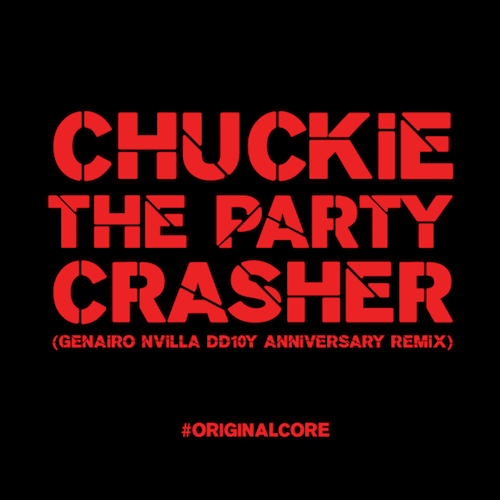 What a run this guy's had, being #43 on the DJ Mag Top 100 and developing a legacy that will go down in history as he has created what can be referred to as a subculture in the EDM field, the "Dirty Dutch" movement. The movement consists of various DJs/producers creating tracks with distinct characteristics, consisting of high pitched lead electro synths with often latin inspired rhythms and samples that have a pounding kick and a bass that sends vibrations through anything within a 500 mile radius of it. Chuckie is at the head of this movement and although his style of sound is not the big-room, progressive house that is dominating the EDM industry right now, performed by likes of DJ Mag top 10's like Hardwell and Afrojack, he's still playing right alongside them at the world's biggest festivals like Ultra and Electric Daisy Carnival with killer live DJ sets that pull in crowds of record-breaking sizes, making them go equally as nuts for his music. So what if he's not up in the Top 10 with these big guys, he runs a unique branch of EDM, making a name for himself under the title of a well-known American horror movie doll that kills people and beats them with trophies…and owns it.

With top tier tracks like "Make Some Noise" with Junxterjack and "Guess What" with Hardwell, Chuckie continues to produce tunes that continue climb high on the charts. Now, to celebrate the success of Dirty Dutch over the last decade, he has decided to release a free download of a stellar remix to his 2011 hit, "The Party Crasher," by another Dirty Dutch member, Genairo Nvilla. Known as the "King of Drums," Nvilla reboots the track with his signature booty-shakin', tribal sound and a drop with a purely amazing drum and bass connection…which implies that any dance move you desire to do at that very moment will apply.
In addition to this 10-year celebration, Chuckie is putting on a performance at Heineken Music Hall in Amsterdam entitled 'Back To The Original Core' on February 1st of the new year. There is simply no better place to celebrate than the Dutch home of this now influential movement. Heineken Music Hall is where the "Dirty House" scene all began, with an Urban-club atmosphere, dancing, bright/spinning neon lights and unexpected stage elements (dancers in weird costumes, robots, big screens with animations in the background, what have you), where the Dirty Dutch DJs and producers have arisen.
Dirty Dutch has been having an amazing ride and is a one of the most acknowledged parts of the EDM industry today. Let's use this opportunity to commend Chuckie for all he's been working so hard for and look forward to several years of Dirty-Dutchian entertainment to come. Get the track via free download below: