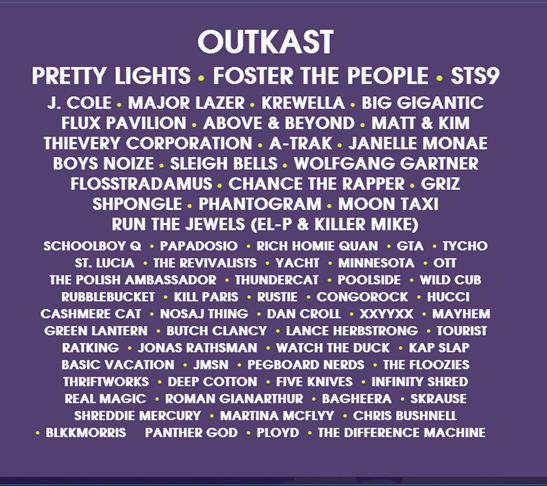 Earlier this week, CounterPoint Music Festival announced Outkast, Pretty Lights, Foster the People, STS9, Major Lazer, Big Gigantic, Above & Beyond, and J. Cole as some of their headliners. Setting the bar for itself with its last lineup, having the likes of Avicii, Bassnectar, and Skrillex as headliners, their Facebook page is already mottled with a spectrum of comments ranging from disappointment and demands for more artists to utter exhilaration and cries of "Shut up and take my money!"
CounterPoint will be taking place from April 25th – 27th at a new venue in Kingston Downs, Georgia located about 50 minutes away from Atlanta.
We are already starting to see a lot of repetition in artists for this summers' lineups, but that's expected. If CounterPoint is wrenching at those heart strings and wallets, you can purchase tickets here.