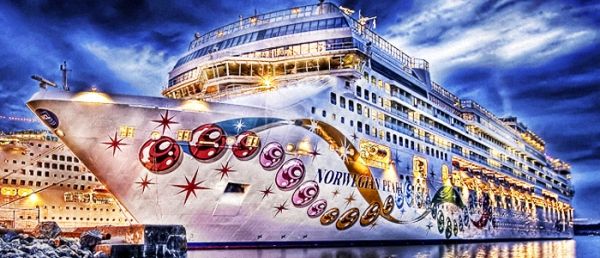 No amount of sleep, rest, or preparation could possibly prepare us for the sheer insanity of Groove Cruise Miami 10, the floating festival that lasts all night, literally.  This festival takes the classic conflict of "choice," and adds one more decision to the mix.  "When do I sleep?"  Team no sleep?  Seems like a reasonable idea for only the wildest of individuals, but this year after adding a fourth day, those who embark will be tested.  This year, as a deviation from the years previous, the set times were released in advance of boarding the ship, to help with all the "planners" amongst those with tickets.

The lineup has a phenomenal amount of balance, spread across 8 different "stages" across the four day excursion.  One has to believe that after this weekend, those in attendance will never look at a cruise the same way again.  Maybe that's why all of the veterans have been calling first timers "Groove Cruise Virgins."
Check out the times below.
Thursday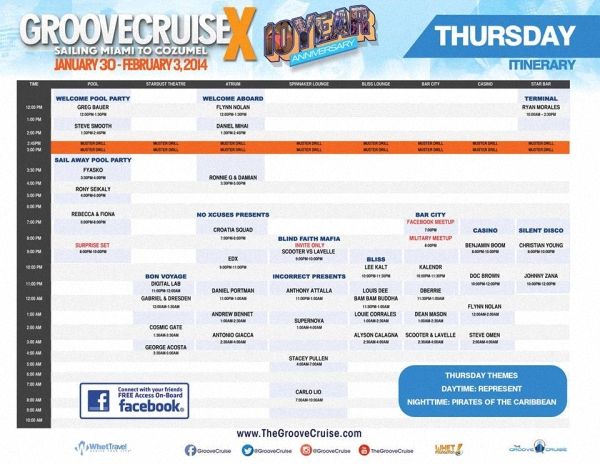 Friday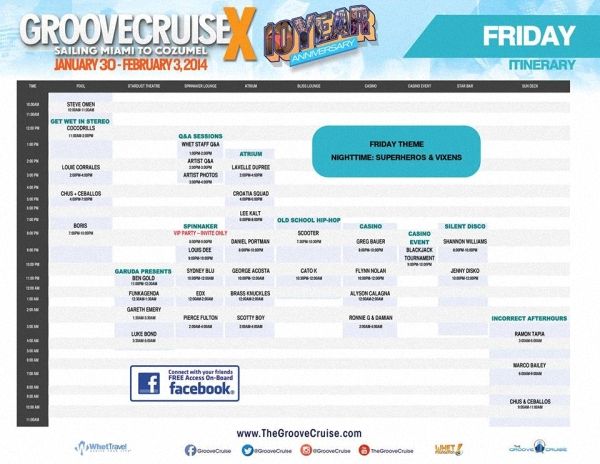 Saturday

Sunday