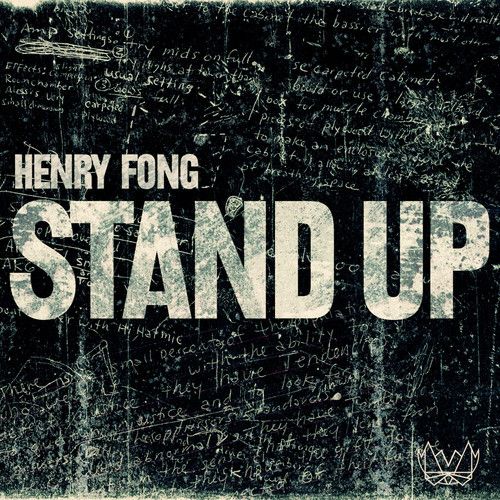 Call us the Nostradamus (a famous forecaster) of EDM, because Henry Fong is preparing a February 11th drop of his Stand Up EP on the OWSLA label and, let's just say, we are planning for Fong to absolutely obliterate our predictions forecasting him an "Act to Watch in 2014." Delivering several Beatport Top 10 singles such as "Encore," Fong is riding on his 2013 momentum in hopes to commandeer the EDM scene this year – "Stand Up" just being the tip of the iceberg.
Clearly borrowing some creative influence from the Ying Yang Twins' "Halftime (Stand Up & Get Crunk!)", Fong says "Stand Up" is really special to him as it was inspired by his early days DJing hip-hop at college bars. I'd say, the unique marching band vibe of infectious snare/clap combos and the powerful horn section is one that will no doubt get any dance floor, football stadium, or massive festival audience up dancing (or marching) in uncontainable elation. The EP also includes remixes of "Stand up" by Milo & Otis, Destructo, and DallasK, who inject their individual styles into the track.


With the support of industry hotshots like Skrillex, Calvin Harris, and the Bingo Players, Fong seems unhindered and ready for a killer year. Catch the Stand Up EP release on February 11th, and check out his North America tour dates below!
STAND UP NORTH AMERICAN TOUR DATES
JAN 30  ULTRA BAR – WASHINGTON, DC
JAN 31  AVALON – LOS ANGELES, CA
FEB 01  DADA LAND COMPOUND – KAPOLEI, HI
FEB 06  SIMONS – GAINESVILLE, FL
FEB 08  ROXY NIGHTCLUB – ORLANDO, FL
FEB 12  EPR – SAN FRANCISCO, CA
FEB 15  CRUSH FEST 2014 – PHOENIX, AZ
FEB 16  SD SPORTS ARENA – SAN DIEGO, CA
FEB 21  LIZARD LOUNGE – DALLAS, TX
FEB 22  AMPERSAND – NEW ORLEANS, LA
MAR 01  MANDALA BEACH CLUB – CANCUN, MEX
MAR 07  PLUM CITY – EL PASO, TX
MAR 14  STATIC – PITTSBURGH, PA
MAR 15  ERA – OTTAWA, CAN
**MORE DATES TBA**