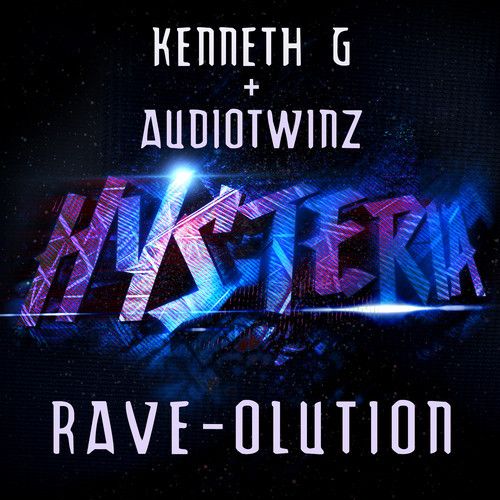 Kenneth G & AudioTwinz – Rave-Olution
Genre: Electro House | Label: Hysteria Records | Release Date: January 27th, 2014
Kenneth G, the producer of the two banging hits – "Duckface" and "Rage-Aholics", teams up with the brothers from the UK, AudioTwinz, to put together "Rave-Olution" which promises to wreak havoc on the dancefloor. "Rave-olution" represents another Hysteria classic with catchy progressive build-ups and massive jumpy drops which are also found in recent Hysteria releases such as Ralvero's "Spicebomb" and MAKJ and Henry Fong's "Encore". Bingo Players made the crowd go nuts at last year's Stereosonic with this (you can catch that in the preview video below) and this track has been in a few of the banging radio sets that have been played so far in 2014. I'm sure we can expect plenty more to come from Kenneth G and AudioTwinz this year with more raging and raving hits!