LED's OMFG! NYE Los Angeles 2014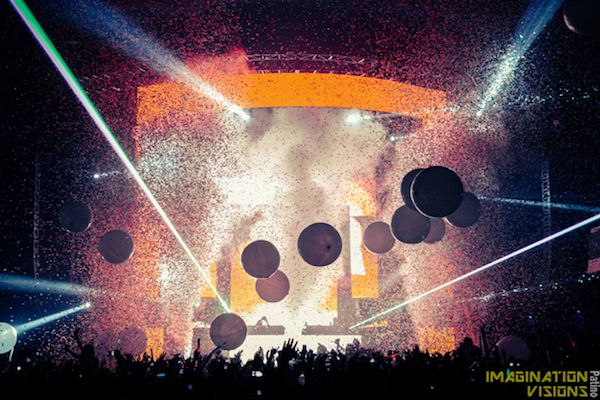 Unlike for most, I procrastinated a little this year for New Year Eve's celebration and had no idea where I would be the night before 2014 began. However, a few days before the countdown started, I was fortunate enough to confirm my plans on participating at OMFG! NYE Los Angeles at the Shrine Expo Hall.
On December 31st, 2013, LED, one of SoCal's rave makers, and Goldenvoice have decided to take their popular two-year San Diego's NYE annual event up north to Los Angeles for the first time! The night started off on a strong note as these lucky ravers received their free color-changing glow sticks upon entry to help rage the night away as performers, Brazzabelle, DJ Snake, GTA, Boys Noize, Feed Me, and Madeon deliver their upbeat program of music. With festival-quality sound systems and the blinding luminance of light productions, OMFG! NYE LA executed an uplifting and hard-hitting dance-fest as Feed Me (DJ set) kicks off the NYE countdown.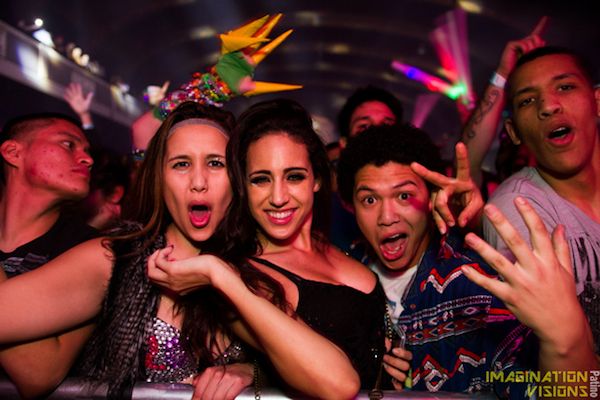 L.A. crowd kept in sync with this massive lineup all night long as they wield their glowsticks and keep inflatable zebra-striped donkeys bouncing overhead. In lieu of beach balls, these zonkeys and additional white masquerade balls were thrown and bounced around above the crowd as OMFG! LA starts off the new year of 2014.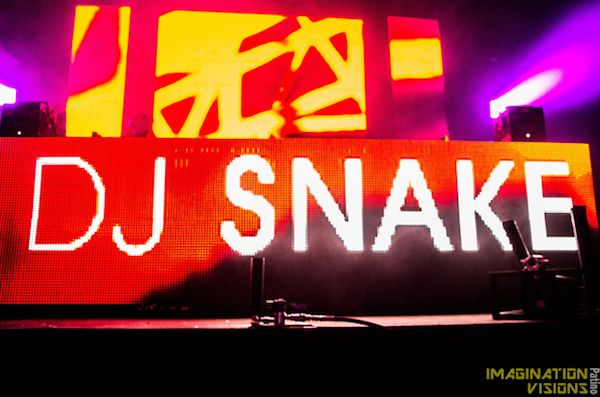 The night's vibe was wild and lively, as this variety of large scale performers dropped some of their signature mixes, such as The Night Out – Martin Solveig (Madeon remix) and AlunaGeorge – You Know You Like It (Dj Snake Remix). The crowd was definitely moving and grooving to the music all night to the jam-packed lineup. As each performer completed their set, another continued right after as the transition of the music flowed smoothly each hour. The venue's sound systems were perfect for its square-room, which allowed for everyone, including V.I.P. guests on the far-back second floor, to hear everything loud and clear throughout the night. In my opinion, NYE was best handled by GTA for their onslaught of upbeat and vocal hits, not to mention how buck wild everyone got for each and every one of their drops.
Special thanks to MagneticMag for the photos.