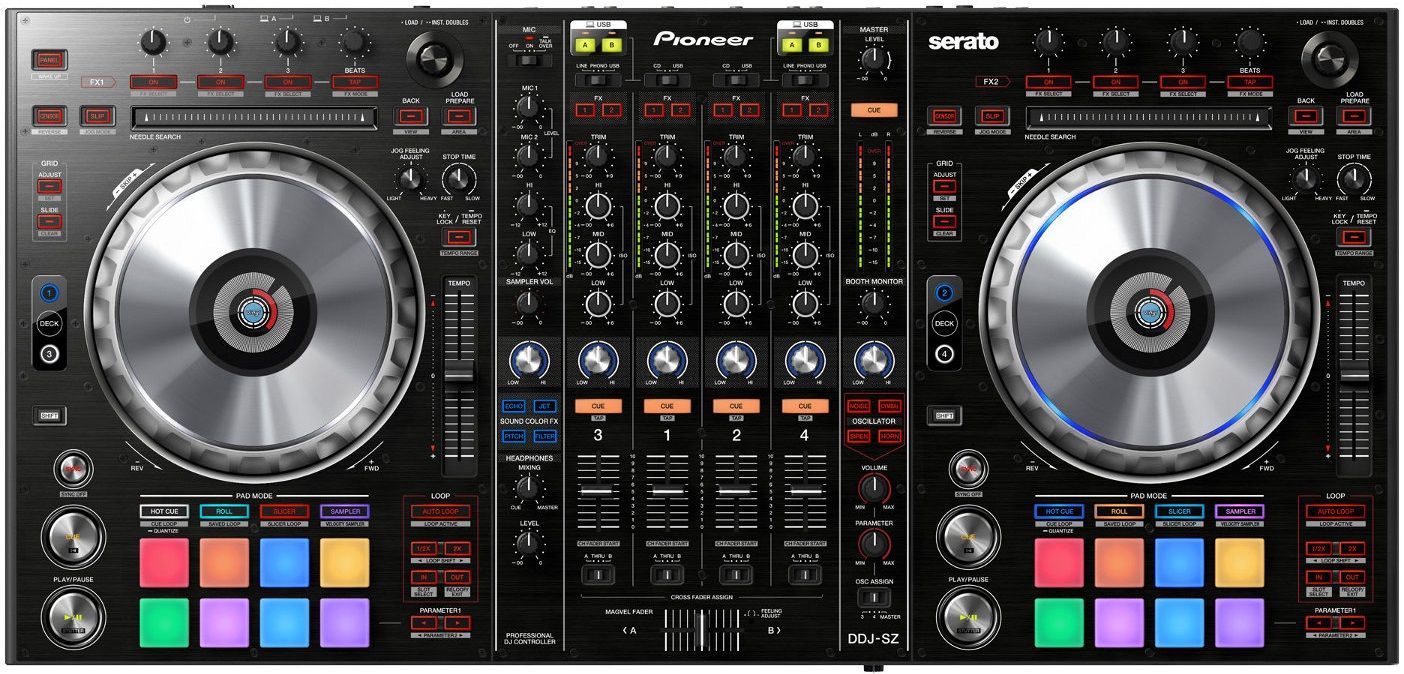 Pioneer has always been, well, a pioneer in the world of professional turntables and DJ controllers. The latest release of the Pioneer DDJ-SZ Controller marks the completion of a four product series that aims to target the entire spectrum of DJ controllers, no matter the talent level, price range, or desired durability.
The DDJ-SZ is the capstone product, and offers the widest range of tools at any DJ's disposal. The DDJ-SZ offers a four deck mixer layout, sample pads who's colorization is entirely assignable with the controllers built in program, and magnetic cross-faders.
Pioneer's newest controller now also offers and FX bank that by far the best I have seen in any similar products. Each can be independently tweaked via rotary-like knobs, allowing you to have distinct and unique controls over your mic channel, sample bank channel, mixer channels, and more.
One thing that I found to be incredibly interesting and unique is the controller's built in oscillator section. This oscillator part allows you to activate the controllers built in synth to recreate common effects ranging from a cymbal crash and white noise, to sirens and horns. More over, the oscillator can also be routed through the effects channel, giving it endless creative possibilities.
What an overview of the product below, and head over to Pioneer's website here to check out further info.