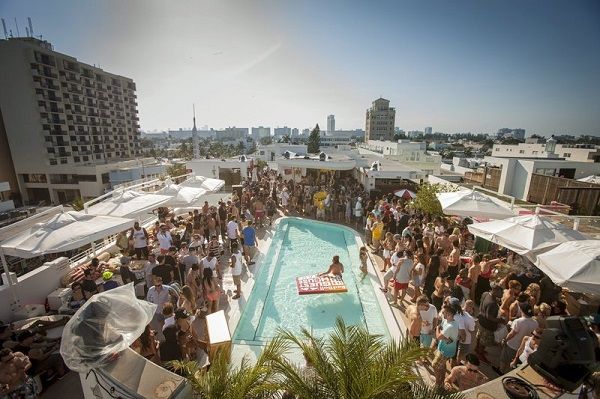 Red Bull has announced that the Red Bull Guest House will return to Miami Music Week this March. After last year's wildly successful launch at the Dream Hotel, this year, the energy drink's branded event will take off from the Gale South Beach, a 4-star boutique hotel steps away from the beach.  Eight music labels will make the house their home from March 27-30, coinciding with Ultra Music Festival's sole weekend this year.
Diynamic Music (DJ Solomun)
Hot Creations (Hot Natured's Jamie Jones and Lee Foss)
LuckyMe
Mad Decent (Diplo)
M-nus (Richie Hawtin)
OWSLA (Skrillex)
PMR (Disclosure's British label)
Rhonda International (from the brains behind A Club Called Rhonda, the monthly dance parties in LA)
It's more than just four days of rooftop pool parties and star-studded sets fueled by Red Bull (quite possibly the official description of heaven)–there'll be food, too.  Traktor DJ software is bringing to the U.S. a concept that's become popular in Europe at events like Ibiza's IMS and ADE.  With DJ-chef hybrids, the Traktor Cookery School will have the people propelling the parties preparing the food.  With all of this greatness under one roof, it raises the question, "Why would you leave?"  One word: Ultra.