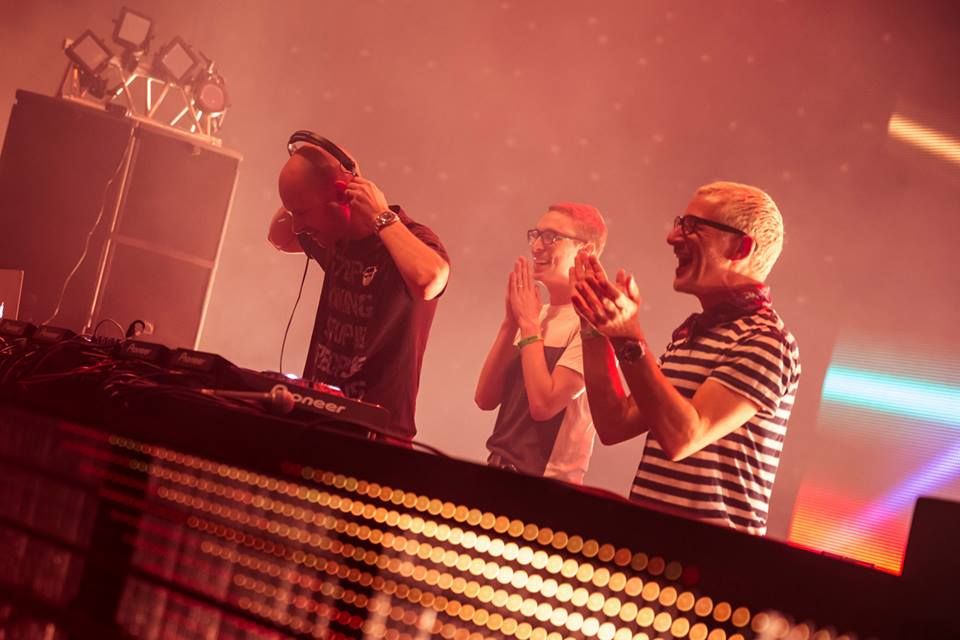 It's difficult to be a casual Anjunabeats fan. Many diehard followers of the record label, headed by trance trio Above & Beyond, often refer to the breed as an "Anjunabeats family". Fueled by the energy of both the artists on the label and the fans who love the music, the Anjunabeats anthology features music that's essentially hand-selected by Above & Beyond themselves, which is a feat in and of itself considering their heavy tour and radio show schedule. This year, the global family has grown larger than ever before. The label has released a number of successful albums in 2013 — including full-lengths from Mat Zo and Andrew Bayer — compilations showcasing the different artists in the collective, like the Anjunabeats Volume 10 mix, as well as Anjunadeep 05.
We've already highlighted the best of both recorded and live happenings in the Anjunabeats world in our article, How Dance Music's Most Beloved Label Rose Even Higher in 2013. And while it's easy to simply listen to the music to discover why the Anjunabeats brand and its devoted fans have grown so quickly this year, it's also necessary to consider the bigger decisions behind the musical releases, and the impact they have on their listeners.
How is it that listeners from so many places around the world love this label? What is it about the Anjunabeats sound that transcends so many international borders? How do they create such brand loyalty? Other record labels in the electronic dance music sphere have substantial enough brand recognition, from Mad Decent to OWSLA to Spinnin', but why is Anjunabeats so unique in that regard?
We sat down with Gareth Jones, the radio and promotions manager at the Anjunabeats Headquarters in London, to get a behind-the-scenes perspective at what goes into the A&R decisions at the label. From this year's successes to next year's speculations, Gareth laid it down for us. We talked about the way Anjunabeats music is selected, and the impact it has on audiences everywhere, to get a little more insight into how they shape those special "small moments" that Anjunabeats fans seek.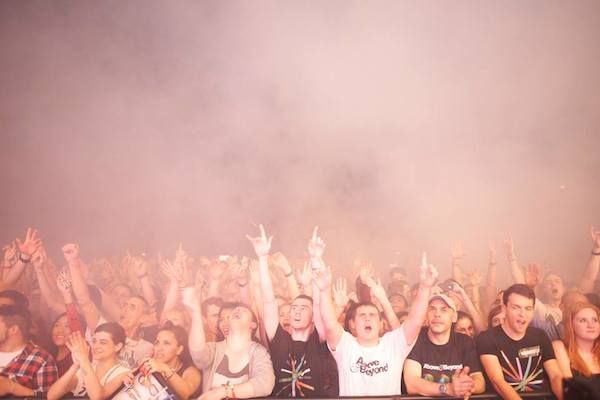 The first thing that may come to mind when one thinks of Anjunabeats as a label is the fact that it is administered by Tony, Paavo, and Jono. The label puts out dozens of singles, EPs, and albums each year, along with having to find new tunes each week for Group Therapy Radio. How is all this music released to listeners so regularly, especially with a weekly show requiring fresh songs, week in, week out ? "We don't wait for you to call us. We call you," said Gareth, on finding new artists. "Say we play two tracks of an artist on a radio show, and they get a positive response. I'll be tracking down their email addresses right away to get them on more. A lot of people think it's difficult to get a record signed. And it is – unless you're making good music."
Having a successful track on an Anjunabeats operation can give an artist a jump-start in getting recognized. "Everyone was a young producer at some point," Gareth stated. Take Arty, for example. At only 22, the young Russian producer was having his early singles featured on Above & Beyond's Trance Around the World radio show, and soon enough, he was releasing them on Anjunabeats and climbing to the top quarter of 2011's DJ Mag Top 100. "When Arty was a young producer, one of our reps sent his stuff to Above & Beyond, and within a year, he had two tracks on a compilation. Now, he's always one of the family. He's in every set the guys play, and that's why they picked him to close out ABGT050."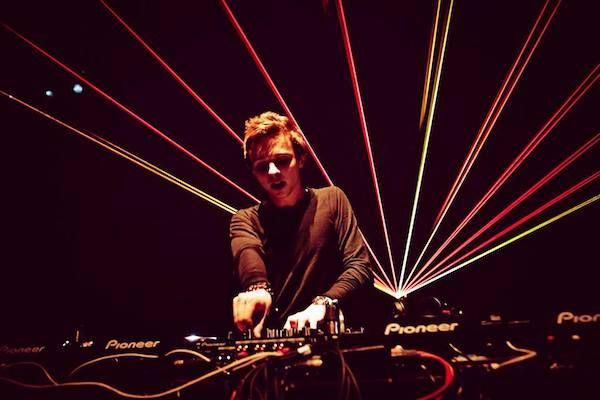 "The guys still say yes or no on every Anjunabeats track that gets signed. But they're too busy now writing and touring, so they don't go chasing. The A&R team does the chasing for them. The guys will sit down as a group, listen to tracks, and say either 'Yes', or 'No', or 'it needs to be changed to become a Yes'. So if some music is good, but not right for one of their sets, they might say 'let's get it remixed by someone who knows our style'. Ten years ago, they would do their own remixes. But now they'll search from their team of producers and find someone who can make the music work in a club setting. There's nothing that's been released that the guys didn't go 'Yes, this is from us'. And that's what makes the Anjunabeats sound obvious. It's gotta be melodic club music, essentially."
So is that Above & Beyond touch what makes the music so special? Perhaps. Tony, Paavo, and Jono, are the ones yay-ing or nay-ing each track in the Anjunabeats portfolio. Essentially, they're still the ones shaping their brand and creating that unique musical vibe fans love. "Fans of Above & Beyond like their taste in music," Gareth said. "That's the reason people listen to Group Therapy. It's because they like what Above & Beyond like. It's listening to the guys saying, 'Hey, this is something we like, and we think you'll like it too.' That's where the whole Group Therapy mantra comes in. Every week, they play seventeen songs they like, and hopefully, you'll like them as well."
With beautiful trance tracks, mind-blowing live events, and over 500 past radio shows in stow, the guys sure do know how to captivate an audience. But it's not just their approach that makes the music gathered through Anjunabeats so special. The diverse talents on the label shine through in their own ways. A conversation about the label would not be complete without a little gushing over Andrew Bayer. "I think Andrew Bayer is the most talented musician working in dance music. Earlier this year he made loads of club singles from the tour with Above & Beyond in Australia. Those singles deserve more publicity than they get."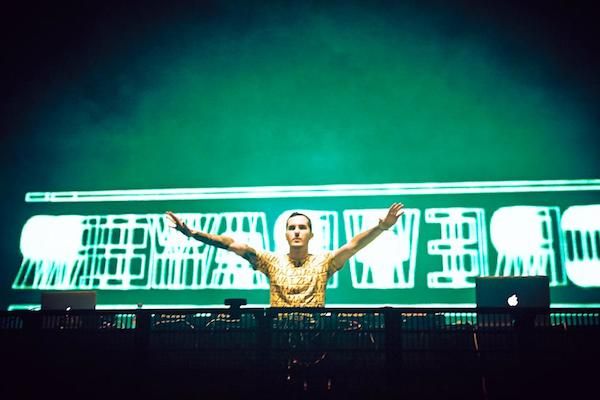 "People are just catching onto him. He got to where he is now without doing any massive festival slots. When he starts touring on his own, it's gonna be big. Everyone in the trance world knows who he is, and everyone in the progressive/house world is finding out who he is. He's also doing Artifical with Norin & Rad. Just like when Mat Zo and Arty produced tracks together, collabs with big names on the label always seem to work."
So what's next for the record label that's only getting bigger and bigger? The studio album of Above & Beyond's acoustic songs is coming out soon. "The acoustic project has been going on for a long time. We were talking about it 18 months ago," Gareth explained. "It's weird to think that most of the world hasn't heard this yet. People are gonna absolutely love it. That's one of the worst and best things about being in the industry. Things seem quite dated until you see the response by fans to something new, like on a radio show, for example."
We can also expect more from the deep end with Anjunadeep. "Anjunadeep 05 completely changed everything for Anjunadeep," he said. The genre grew in a way like never before, and although it's something that's been popular in Europe for quite some time, Americans are catching on. "We're not prioritizing on introducing it to America, but it'd be nice if people found and appreciated new music, like with the deeper stuff that's been played on Group Therapy Radio. The next Anjunadeep will be deeper, but ultimately melodic, not any dark techno stuff."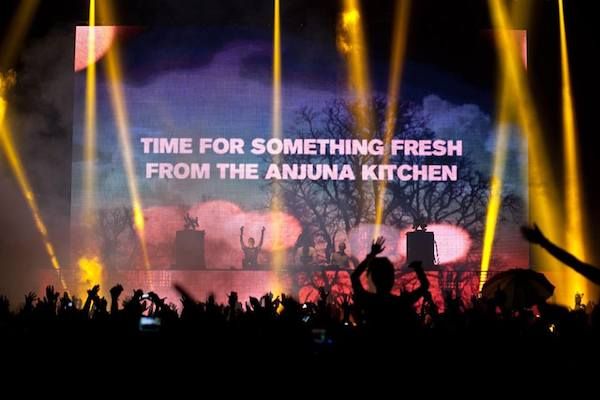 It's clear that pure talent and a carefully selected mixture from the ears of Tony, Paavo, and Jono, are some of the secret formulas in bringing Anjunabeats masterpieces from the studio to the fans. But what do the fans do that create that magical, family-oriented touch? Well, as fans, we all have our own stories to tell as to why Anjunabeats music and events mean so much to us. From interacting online in the ABGT Hub during the radio show, to joining up with new friends met at other trance shows, the Anjunabeats vibe fosters friendship.
Have you made any friends simply because of your appreciation for Anjunabeats? This writer has. I met two people online who were coming from the states to London for ABGT050 live, who were willing to sell me their extra ticket, as I had missed the opportunity and the show sold out. We ended up meeting up before the show, and dancing together all night. Now we tag each other online every Friday to talk about what's going on in Group Therapy Radio. And at Anjunabeats' special Q&A session with Andrew Bayer in East London, I also met some new mates from different countries. One of the friends said at the end of the event, "Look! We made our own little Anjunabeats family!" When I told Gareth about these happenings, he smiled and said "those are exactly the kind of stories we love to hear". Any conversation with an Anjunabeats fan can create more of these stories. There's something truly group-driven and worldwide about the label that makes it feel so magic.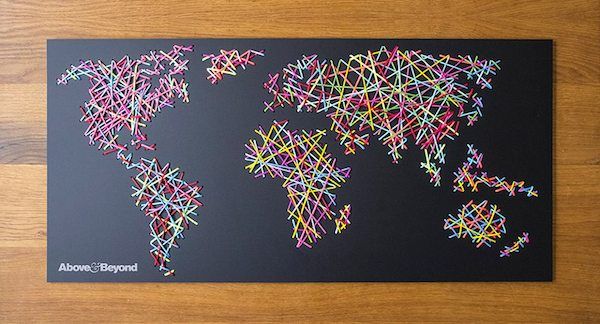 One can look to online social media, larger-than-life events, and of course beautiful music, as the qualities that bring the Anjunabeats family together. Of course, we can thank the hardworking team at the label who bring the music to life via compilations, the radio show, and live shows. But the answer to the question, "what makes Anjunabeats so special?" can't be answered in an analytic fashion. Instead, it's illustrated by the special moments that all its fans share together. At the end of almost every Above & Beyond show (since Group Therapy), as everyone sings along to "Sun & Moon", that one special message, which has become the flagship of what the trio and Anjunabeats mean to their fans, comes up on the screen: "Life is Made of Small Moments Like These". It sure is, and we couldn't be more happy to share them with all of you.