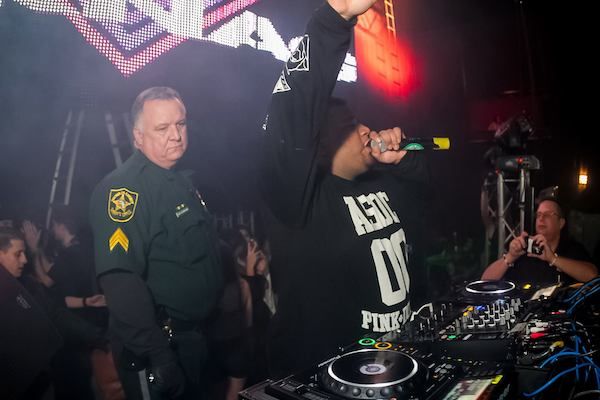 Word spread like wildfire about the police shutting down Carnage for playing past Club Cinema's 2 A.M. curfew this past weekend. Social media was ablaze with pictures and videos of the Broward County Sheriff's Office putting an end to the fun, which prompted loyal supporters to show up to the DJ's Gainesville show wielding all types of "#FreeCarnage" signs.
The City of Pompano Beach seems to have had enough of the infamous venue and is attempting to shut it down for good, and this process was already in effect prior to the Carnage show.
The suit filed by the city calls the club a nuisance and claims that it exposes teenagers to drugs and alcohol. Sanford Topkin, who represents Cinema's owner,stated that they are trying to play nice with the city and be as cooperative as possible. Cinema had surrendered its liquor license for the month, and even hired an ex-FBI agent to supervise the Carnage event, along with using a drone to take pictures from above.
Topkin asserted that the club is being harassed by police and that photos from the event will not show drug use, but harassment by law officials; he plans to use the photos to open an investigation into the Broward County Sheriff's Office.