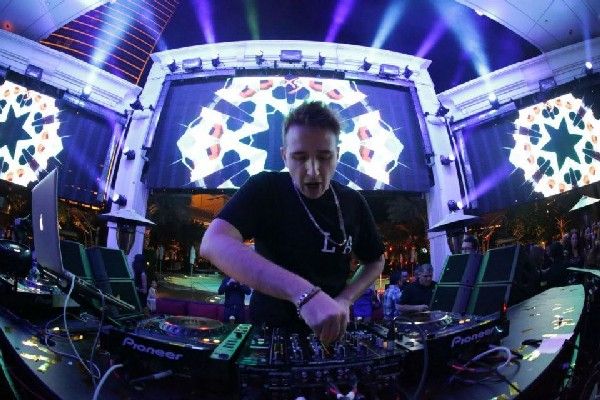 You already know a song is going to be good when not just an official preview, but a low-quality live rip goes totally viral. Fans have been sharing this bootleg of an upcoming collaboration between trap gods RL Grime and What So Not for a while now. And the minute you hear that drop, you'll know why. This is a bass-heavy trap banger that's bound to make the floor shake no matter where you hear it.
Last night at his intimate club show in London, the one and only RL Grime, aka California's Henry Steinway, got the crowd going by playing this unidentified track first. The trap producer has already released tons of collaborative and original tracks in the past year, and has showcased his amazing DJing skills on tour around the states. His killer set in London last night proved there is more great music to come, as heard in this collab with What So Not. The Australian duo, which can practically be called a supergroup, has been changing the trap game, but it's only natural for them: the two producers behind the project are Flume and Emoh Instead.
Listeners have speculated that this new track might be called "Tell Me", as heard in the vocal sample. We're still waiting for an official confirmation. But until then, enjoy this video from last night's performance in Londontown, and get ready to work it! Fast forward about a minute in to get to the good stuff.