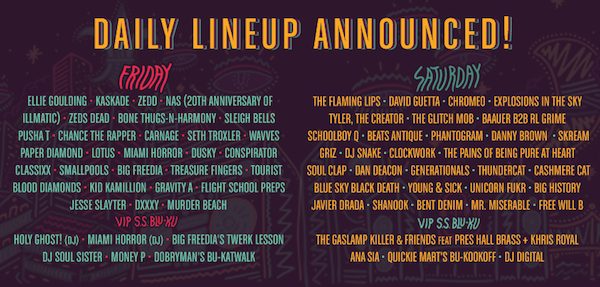 It's getting to be about that time everyone. Spring break is drawing closer, and that means Buku is around the corner. If you haven't brushed up on your Buku knowledge, or heard of it at all, be sure to fill yourself on what it's all about with our previous article; this is going to be a killer festival.
The daily line up has just been announced for the general admission shows and the V.I.P Boat shows. Both days are looking strong. Ellie Goulding, Kaskade, Zedd, and Nas will be headliners Friday; the Flaming Lips, David Guetta, and Chromeo will be the big names to close out Saturday.
A limited run of single day passes for Friday and Saturday will go on sale this Friday (February 21st), and the standard 2 day passes are still available. Tickets can be bought here.