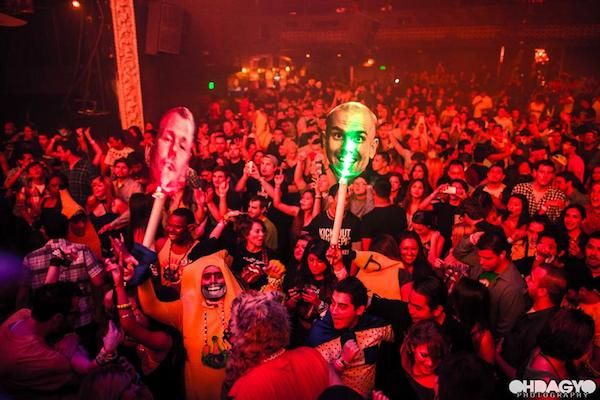 On January 31st, 2014, CONTROL Fridays at AVALON Hollywood turned five. To celebrate a big birthday in a city that was born to rage, the guys behind CONTROL, Ryan Jaso and Chris White, brought out the big guns in the form of bananas and bottles of champagne. Headliners Dada Life returned to AVALON, the historic venue at the intersection of Hollywood and Vine. No strangers to the club or to CONTROL, the Swedish duo notoriously caused a riot outside in 2010 when the club hit capacity and had to turn people away.  Reportedly 100 policemen were called to the scene as ragers raged in the streets of Hollywood.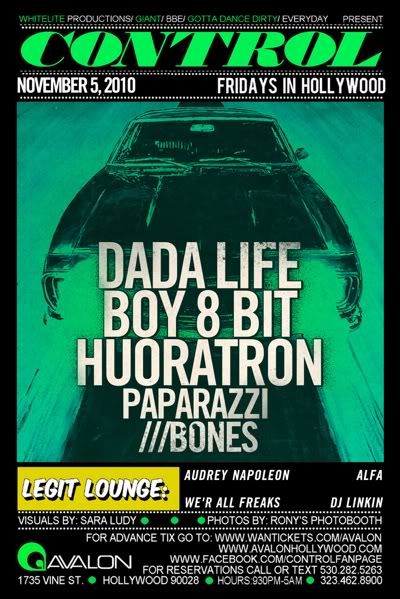 The boys were back in the summer of 2011 for Chris White's birthday and performed alongside Hardwell, well before the Dutchman became number one in the eyes of DJ Mag last year.
To celebrate the event's birthday, a similar crew was assembled.  Times change and so do people; CONTROL co-founder Chris White (formerly known as Mr. White) now goes by Whiiite on stage.  Sub another star on the rise, Henry Fong, for Hardwell, keep Bones and bring in CONTROL resident DJ Sam Hiller for Andy D'Arrigo and CONTROL had a killer lineup ready to go last Friday night.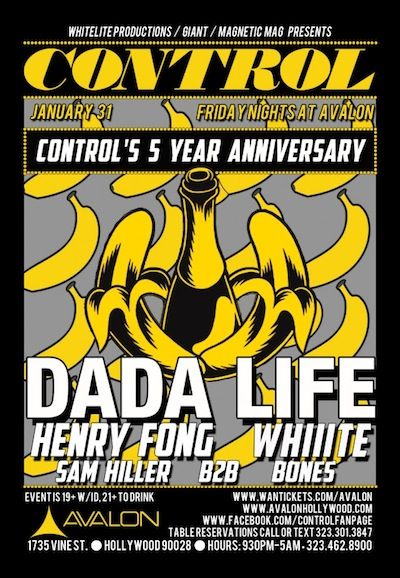 Apparently the people of Los Angeles agreed.  CONTROL's 258th show sold out in a matter of hours, the fastest any event has sold out in CONTROL's history.  Shortly after doors opened at 10:00pm, there were plenty of fans in banana costumes, Rolling Stones t-shirts and smile masks milling about the space, armed and ready for the happy violence the night would bring.
And this time around, everything was (riot) free.  The upstairs balcony and the dance floor were comfortably crowded.  The newly-renovated VIP area provided an awesome view of the citizens of Dada Land going crazy in the crowd.  There were the usual inflatable bananas, real bananas, champagne, confetti and fog.  There were also some unusually amazing lasers courtesy of AVALON's incredible visual system.  For complete sensory overload, expanded visual panels on sides of the dance floor accompanied state-of-the-art sound.  Whiiite's post-Dada set kept the club packed even after it stopped serving drinks at 2:00AM.   If only every club night could be so good.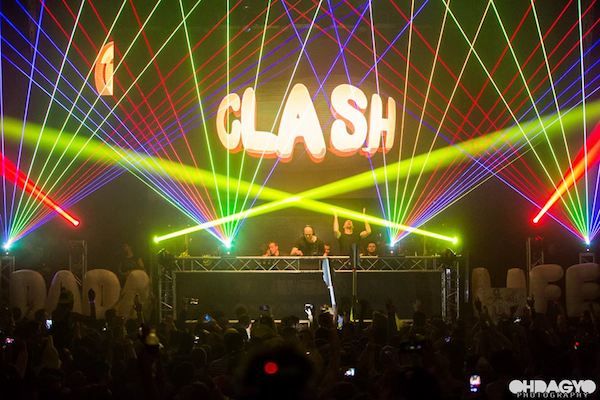 Ryan Jaso and Chris White started WhiteLite Productions in 2007.  The artist behind the signature posters they release for every Friday's show?  Mr. White / Whiiite himself.   Every week, Ryan Jaso and Sam Hiller put on CONTROL Radio on Evolution on iHeartRadio.  The 50th episode coincided with the five-year anniversary and to mark the milestone, Whiiite contributed a special mix featuring tracks from all the years of CONTROL.  Check it out below.