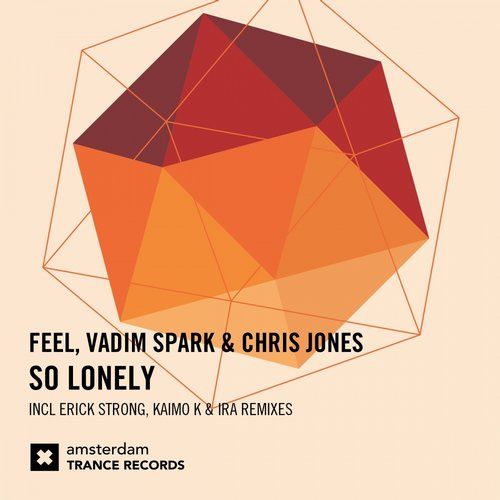 DJ Feel & Vadim Spark Feat. Chris Jones – So Lonely
Label: Amsterdam Trance Records | Release Date: February 10, 2014
Download On Beatport
With a production pseudonym such as DJ Feel, you better be ready to bring on those crazy vibes…and in his latest collaborative effort with Vadim Spark and legendary male vocalist Chris Jones entitled "So Lonely," DJ Feel does just that. Kaimo K steps up with the remix that, in honor of the Olympics, ups the amplitude score for this track by at least two-fold. Estonian producer Kaimo Kerge is surely one to watch out for, and his mix of "So Lonely" creates a swell of euphoric atmosphere among the listener and his environment, encompassing the surrounding world with a blanket of electrifying bliss via pulsating synths, sporadic breaks and a fierce bass kick. In addition to the original mix, the release package also features a beach-laden vibe courtesy of the Feel Remix, a lighter-hearted but uplifting take nonetheless via Erick Strong's mix, an outer-space flight inducing mix by IRA, a more progressive-edged explosion per Vadim Spark's remix, and a dub edit by Kaimo K. All versions are completed by the cherry on top with Chris Jones' always scintillating vocals. On all accounts, this track is surely bound for the loop button.