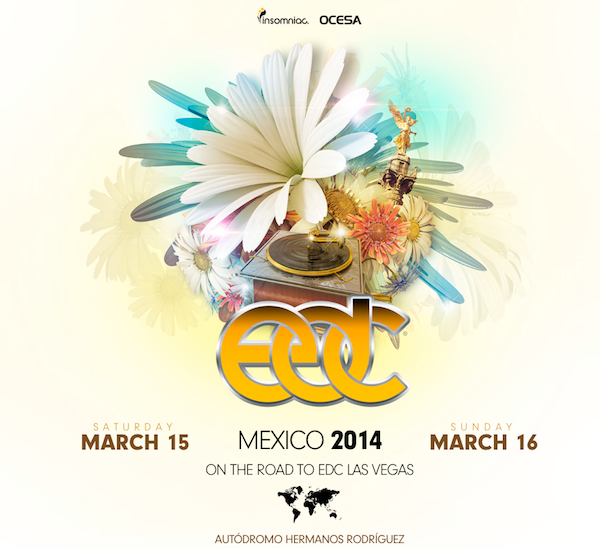 A common and sometimes very stressful aspect of a music festival is the inability to buy single-day tickets. While EDC Vegas no longer sells tickets by each day, most of Insomniac's Road to EDC Vegas shows do. This includes EDC Mexico, which debuts this year and will be at the Autodromo Hermano Rodriguez racetrack in Mexico City on March 15-16.
The ringleader himself, Pasquale Rotella, CEO and founder of Insomniac, has said,
"For EDC's first journey to Mexico City, I want to bring signature elements of the festival as well as new surprises for fans to discover. We plan on creating a festival experience that has never been seen in Mexico before, from creative staging and production design to an amazing lineup of artists. Every element has been designed with the fan experience in mind."
This festival is stacked. The first wave of artists was announced a couple of months ago and now the full lineup is out: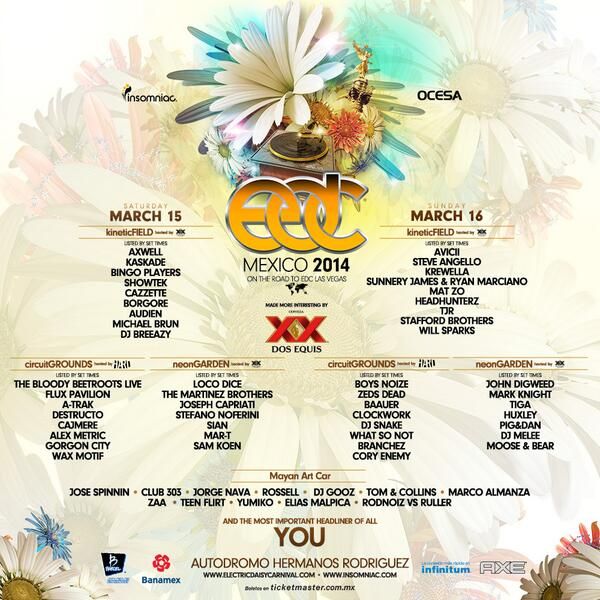 There are going to be four stages, the famous performers and dancers, as well as carnival rides. A key staple for an EDC festival is the unique and large art installations. Some of the pieces that are making there way down south are "Wish", a 50-foot three-piece dandelion sculpture and "Mayan Warrior" a new art car featuring elaborate lighting design and flame effects.
Another great aspect of this show is the price. General admission single-day tickets are going for only $68.70 before service fees. Two-day GA are $130.85…wow. If your school's spring break falls during EDC Mexico and you might be in the area anyways, we highly recommend checking this event out.