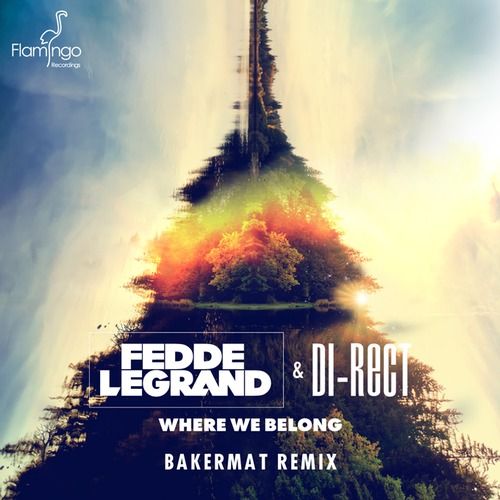 Fedde Le Grand & Di – RECT – Where We Belong (Bakermat Remix)
Label: Flamingo Records | Release Date: February 24, 2014
Buy on Beatport
Future house young gun Lodewijk Fluttert, more commonly referred to these days as Bakermat, has taken a stab at remixing Fedde Le Grand's and Di-Rect's  progressive hit, "Where We Belong," and the result is a bit of house music that is as relaxed as it is gorgeous. Bakermat's soft and floaty approach to the remix accentuates the catchy vocal hook perfectly, surrounding it in a warm, entrancing piano melody and punchy drum rack. The style is perhaps a bit different from Fluttert's recent productions, in which he masterfully employs saxophone-heavy vibes, however, that is not a negative in any way. It shows the young producer's range, and emphasizes just how far he's come in his stylings. To be included in the official remix package for this track is just an added bonus to a career that will surely flutter to the upper echelons of house music this year. Be sure to check out Bakermat's full Soundcloud page as well, as it is chalk full of high quality music that one simply doesn't hear often in American EDM.