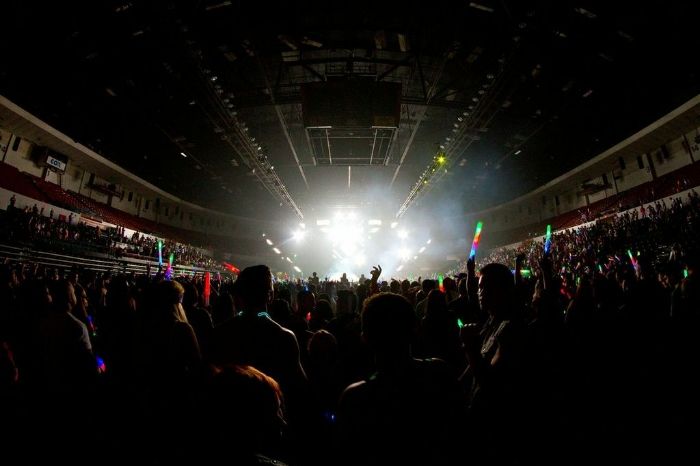 What an incredible three years it has been for LED, the promoting company based out of San Diego. They have build quite a reputation for themselves, consistently hosting phenomenal shows throughout California . They recently threw a wild and festive celebration at San Diego's Valley View Sports Arena in honor of their third birthday, and what a celebration it was.
This past weekend, we were lucky to be caught up in the LED magic with 20,000 of our closest friends. The versatile lineup the events group brought to their birthday bash was stacked with performers: Henry Fong, Firebeatz, Dannic, Ummet Ozcan, Adventure Club, Showtek and Mossberg Pump + Fyor.
Mossberg Pump + Fyor properly warmed up the crowd for dance music young gun, Henry Fong. The LA native stepped up to the decks and performed a sensational set filled with floor-thumping tunes such as his hit collaboration with MAKJ "Encore" and his latest big room release "Stand Up." Following, the dutch-duo Firebeatz took the energy of the arena to another level, dishing out old favorites including "Dear New York" and their Martin Garrix collaboration "Helicopter."  And then, it was time for the headliners to claim the throne.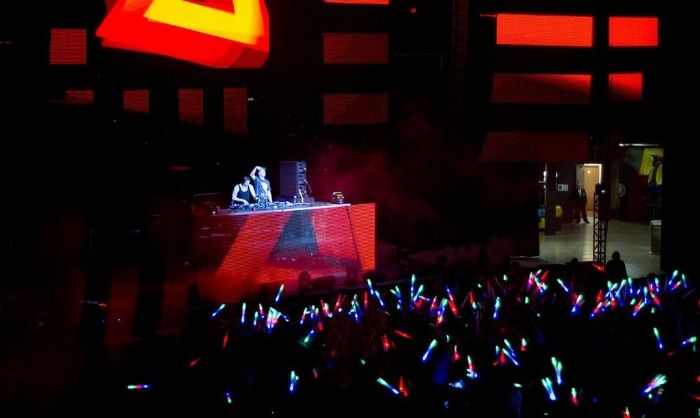 Dannic kicked off his set with his bouncy house record "Blue-Print" and seamlessly weaved between progressive and dutch house tunes. His ability to keep the crowd jumping and dancing the entire time convinced everybody that he was most certainly ready for his new residency at Las Vegas' Light and Ruby Skye nightclub in San Francisco. Next up was a crowd pleaser most comfortable in the trance world, but ready to storm the night with an energetic house set. Ummet Ozcan played a thrill-filled set including a mashup of Kernkraft 400 and Makj's "Springen," while also dropping "The Box" and his 2013 banger "The Code" with W&W.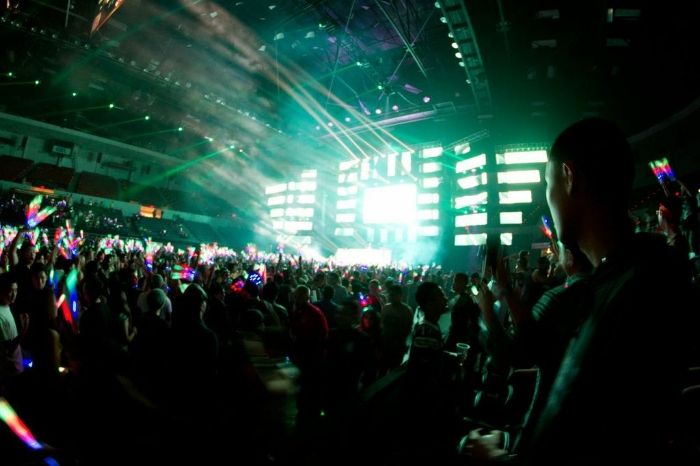 The two final acts brought the house down with their unique, yet absolutely head-spinning, sets. Adventure Club, who evidently has been challenging themselves with new sounds and experimenting, brought a "Calling All Heroes" set to San Diego. They kicked off with a melodic intro pumping the crowd up. In bright and vibrant letters, we saw the Adventure Club logo gleam across the stage, and just when we thought it couldn't get any better for the night, a new unreleased Adventure Club track was dropped. People were singing their hearts out to tracks like  "Gold" and Gemini's "Fire Inside," but the sweetest moment came when everyone huddled together to hear the song that put the duo on the map. "Crave You" was indefinitely the most heartfelt experience of the night as 20,000 fans were shoulder to shoulder, belting the now famous lyrics. There was so much buzz after AC and as the night was reaching the last set, Showtek threw down the perfect conclusion to an already epic night. They played an outrageously bumping and booming set with tracks like "Booyah" and "We Like To Party,"  sprinkled in between an electro and big room affair.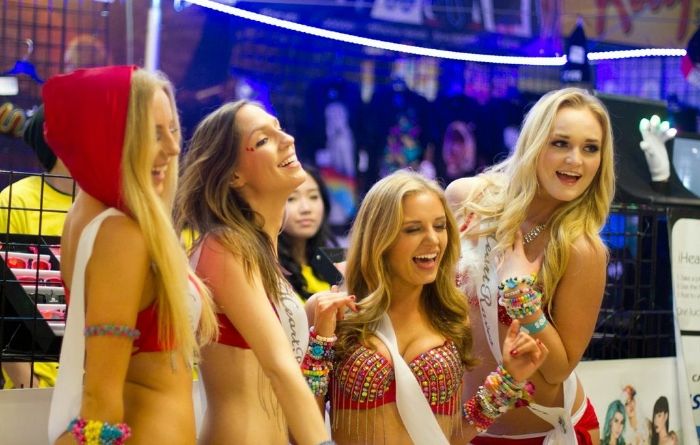 It's clear that LED is ready to challenge their audience, in sights, sounds, and overall energy. They brought a tremendous multi-panel light stage that night that captivated the audience's mind, and were tossing around glowsticks and blow-up killer whales to excite the crowd even more. Although birthdays usually sound like a broken record with the same traditions, LED's 3rd Anniversary established that birthdays don't have to be the same year after year. The idea of holding an event in such a cozy yet comfortable environment with your close friends is what LED is all about. The birthday bash was a clear indication of big things to come for the San Diego-based group. Next time you're in San Diego during the weekend of an LED event, do yourself a favor and join the fun! You never know what the night will bring.