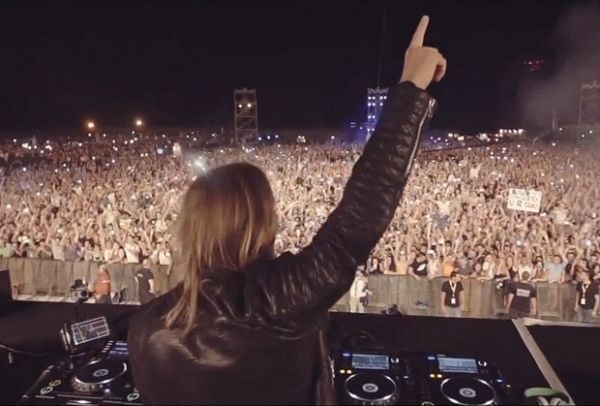 David Guetta has somehow become a harbinger for absolutely horrible hating on the internet over the past 2-3 years.  To be honest, I have been one of those people at times.  It's that whole bandwagon thing.  Feels good to be one of the crowd, and often times we let our inner troll get the better of us, even if we haven't seen him live.  After all, to think of it, hating on Guetta is just about as mainstream as hating on Pitbull, Flo-Rida, or Will.i.Am.
If there's any one chance you give David Guetta, let this be it.
As part of his 50 millionth Facebook like, the French DJ released a staggering 12 minute video featuring one of the most incredibly inspiring shows he's played to date.  Trekking all the way to the Dead Sea in Israel, a staggering 424 meters below sea level, he hosts a party. If this video goes to show anything, its that this DJ, one of the people who helped build the genre that so many of us now call home, did something amazing for the people of a country that hasn't had the easiest of histories.
As part of a small interlude, Guetta said the following: "It's very difficult to explain what makes a show special, it's all about interaction with the people," also alluding to his new album, and his upcoming United Nations project titled "One Voice."
The beautiful crowd of smiling faces set against the completely clear and starry night, removed from the rest of civilization, Guetta (looking pretty jacked) orchestrated one amazing experience, and an event surely to be remembered by those in attendance for the rest of their lives.
If anything, this was one hell of a reminder for me as to why I love this music as much as I do.