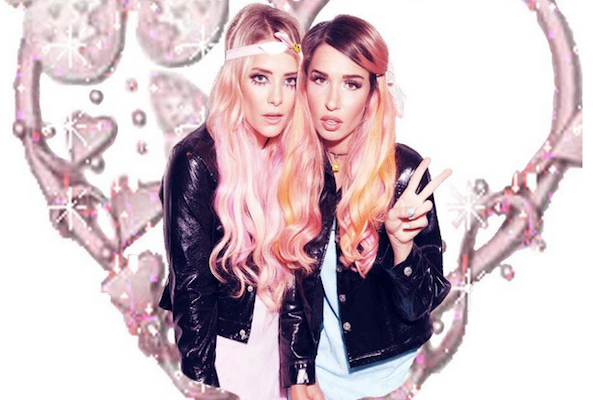 The Swedish girls are back with a sassy brand new single off their long awaited  second studio album 'Beauty is Pain'. Rebecca & Fiona have been on a hectic touring schedule as of late due to their rising popularity, but have managed to balance this with producing more tracks and working up to the second album. Their last studio album, 'I Love You Man' came out in 2011 and since then the girls have released various singles here in there, such as 'Taken Over', 'Union' and their most recent hit track 'Hot Shots'. Their newest track 'Candy Love' premiered on Swedish radio last night and will officially release on February 18th.
In a recent interview with EDMTunes, Rebecca & Fiona talked about how their new album will be a little less "dance music", and more of a crossover fusion into other genres. 'Candy Love' brings that to light with it's indie-electronic vibe.  The track has more of an emphasis on the vocals and is a bit more down-tempo than some of Rebecca & Fiona's previous release.
Listen to 'Candy Love' here.