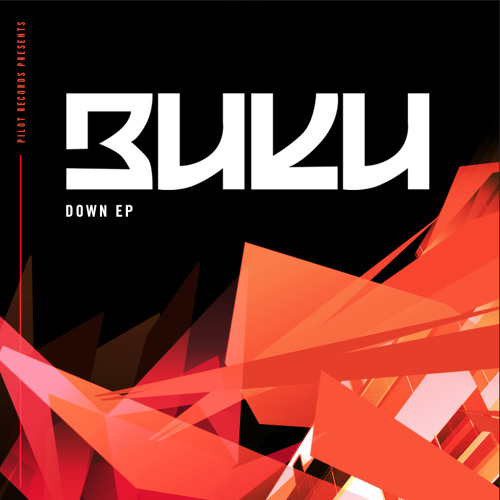 When I first heard Buku had a new EP out, I got excited to have something new to add to my "Run Tha Trap" playlist (I like working out to trap music, ok?)  After all, Buku was already on there, with his recent remix of "Come Down" by Brillz, appearances on the All Trap Music compilations, and the release of last year's heavy-hitting Fooled EP. But upon listening, I'm not so sure it belong on such a traptastic list of tracks.
This new 3-song collection shows off a more house-oriented set of sounds from the producer, who said himself  that he's been more influenced by house lately.  "Having played a TON over the past year, I've tuned my productions to be both club and headphone friendly. House and techno are really where I 'live'", Buku, aka Robert Balotsky, said. At the same time, the Down EP still contains his signature style: punchy, danceable tones over a trap-infused, delayed-drop bassline. 

Anyone who's already heard these new songs has said nothing but praise for the Pittsburgh-based artist's constantly improving production style and fine-tuned mastering skills in the studio. But to those who haven't checked it out yet, I won't bore you with technical details. After all, it's the vibe of the music that means a lot to the average fans and listeners.
The first track moves progressively downward as the title suggests, with twisted, descending beats. "Click Clack", the self-described "swang" track made available for those who pre-ordered the album, reminds me of the type of warm, outdoorsy feeling that someone like Paper Diamond would create (the two have collaborated in the past, by chance). And the energy level picks up again after the middle track fades out, when "No One Does" brings back that ever-so-smooth bassline.
Ultimately, the Down EP contains that perfect mixture of energetic and relaxed electronic vibes – I've decided not to put it on the trap playlist with the rest of my Buku tracks, but instead throw it in my "Chillin" collection. I suppose this is just one example at how irrelevant the fixed idea of genre is becoming in our scene today. Music is an art, and isn't supposed to be meticulously categorized – it's supposed to make you feel something. Perhaps I ought to name all of my playlists by the vibe they encompass, not the genre they're filed under.
Buku's Down EP is now available everywhere via Pilot Records.