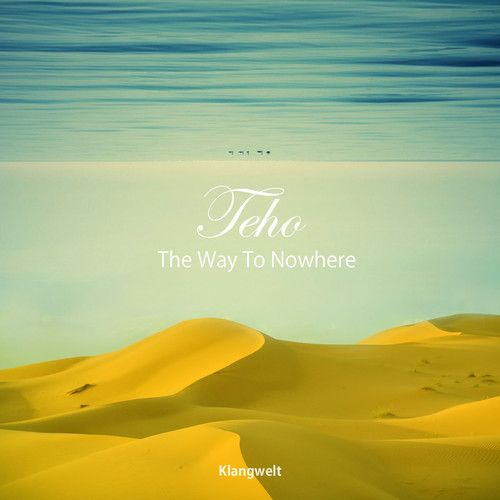 Teho – The Way To Nowhere EP
Label: Klangwelt | Release Date: February 05, 2014
French melodic techno producer Teho has an infectious style that has caught a lot of attention recently. His new E.P The Way To Nowhere has been signed up to Ryan Davis's label Klangwelt (An Andrew Bayer favorite, for those of you who are fans of the mighty Anjunabeats producer), and it's easy to see why. Teho's work is almost cinematic in nature, balancing hope and sadness in tandem, and the title track does just that. Its a break-beat, filmic gem that lives up to its rather poignant title.

The B-side "Au delà des ombres" takes things back to the dance floor and rumbles with its strong baselines, powerful synth work and a nostalgic chord progression. While listening to this one can clearly see the comparisons of Teho towards that of a French "dusty Kid"
Finally the E.P is rounded off with a brilliant remix of the title track by Spanish producer Undo. With his interpretation, he gives the piece a little more happiness by incorporating a more traditional four to the floor drum pattern. Its not quite as stunning as the original but it definitely serves its purpose as a solid piece of slower, melodic techno.