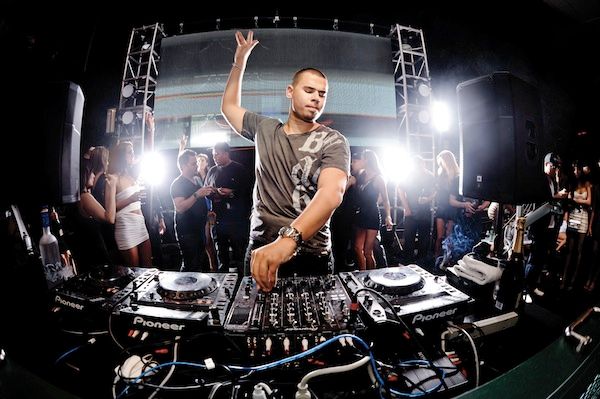 Social media knows no bounds. Before, certain DJs like Hardwell utilized the smart phone application "Shazam" to debut new music.  Now, Snapchat looks to be the go-to app, as news broke that Afrojack's new album,
Forget the World
, will be previewed on the platform on May 19th. The superstar tweeted his Snapchat name and encouraged followers to add him if they wanted to get a sneak peak of the upcoming release.
Add me on @Snapchat to be the first in the world to hear my new album! Snapchat = RealAfrojack #ForgetTheWorld

— Afrojack (@djafrojack) March 13, 2014
Yes!! My album is called #ForgetTheWorld and its coming out May 19th !!!! Checkout my #Snapchat for exclusive previews!!

— Afrojack (@djafrojack) March 13, 2014
A lot of hype has been surrounding Afrojack and his upcoming music, especially since Ultra is right around the corner and is a key spot for letting the world know what DJs have been working on throughout the year. He recently told an interviewer about using the Snapchat app to promote new tracks,
"It's a temporary glimpse, it's nothing that stays with you. That's the cool thing about Snapchat. It's something that goes directly to fans; directly from me to them."
Afrojack isn't the first artist to promote his snapchat name, Tiesto has done it in the past, but strictly for amusement.
via – In the Mix