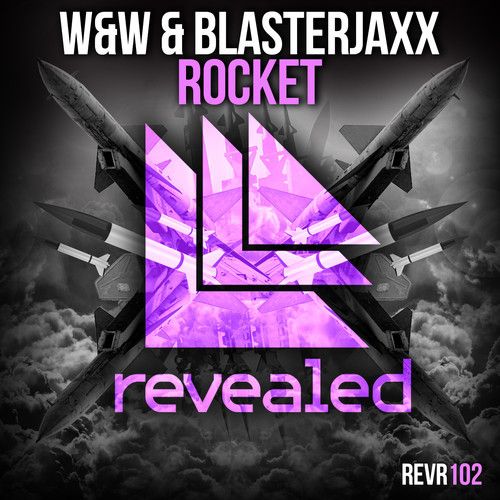 W&W & Blasterjaxx – Rocket
Label: Revealed Recordings | Release Date: April 21st, 2014
Buy on Beatport
The 29th annual Winter Music Conference was set off on March 21 in Miami Beach. Since then, numerous workshops, club events and pool parties have made Miami Beach a music heaven for passionate  fans, DJs, and producers all over the world. On March 27, the 10 hour long Mixmash Records Pool Party was held at the the Nation Hotel and featured the likes of Laidback Luke, Chocolate Puma, Deorro, Will Sparks and the power duo of Blasterjaxx. Besides the creative and energetic mixes, the crowd also had the chance to hear the newest collaboration tune from Blasterjaxx and the big-room heavyweight duo of W&W. True to its name, this massive hit sounds indeed like a "Rocket" launching into space. Packed with fiery, siren sounds of aggressive synths and punchy bass lines, this festival banger will soon ignite countless dance floors. Catch a sneak peak of Rocket below!