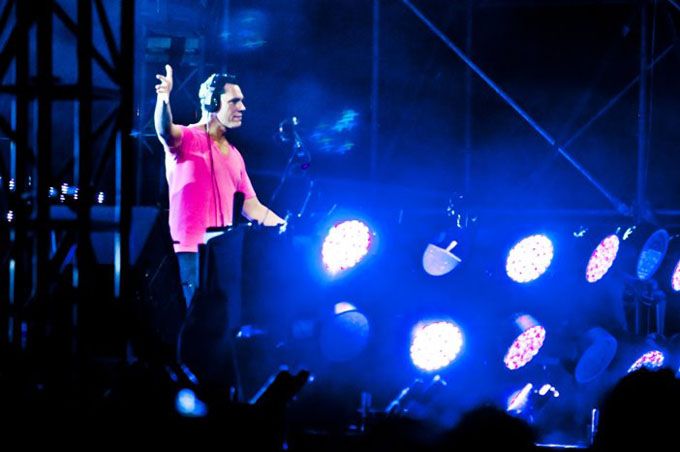 According to various sources, Tiesto collapsed backstage and had to be rushed to the hospital prior to his closing set at the Electric Bounce House festival in San Jose, California. His set has been canceled due to this upsetting event.
Calvin Harris and Afrojack, two of the festival's other headliners, have yet to make any comments about the tragic incident.
*Update: Tiesto took to Twitter and Facebook this morning and revealed that he suffered a concussion last night and that his show at the Hollywood Palladium tonight has been canceled. No word yet if the entire show is canceled.

I had an accident and got a concussion at last night's show. Dr's told me to rest so no show tonight. Thanks for your concern and support!

— Tiësto (@tiesto) March 22, 2014
*Update: Zedd will be filling in for Tiesto tonight at the AMP 97.1 event! Great guy.
HUGE thanks to @Zedd for coming to the rescue! Official Update on #AMPLIFY2014 http://t.co/FWdK7pdzRr

— 97.1 AMP Radio (@ampradio) March 22, 2014
*Update: A video taken right after Tiesto was brought off stage shows his visuals cut off and flashlights on the stage and a stage-hand signaling to end the show.
*Update: A photographer on site tweeted:
Saw #TIESTO rushing down the stage with a towel press against the left side of his head. #ebh #sanjose. His sets cancelled. #pray4tiesto

— Meguel of M Photos (@megueleventvibe) March 22, 2014