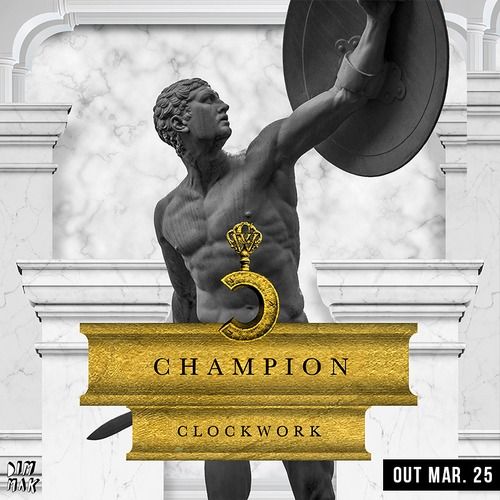 Clockwork – Champion
Label: Dim Mak | Release Date: March 25, 2014
Henry Steinway's producing capabilities know no bounds. Whether it be as RL Grime or Clockwork, Steinway never fails to produce an absolute stellar track. His newest preview comes from the latter moniker Clockwork and is titled "Champion." The track's bouncy build is complimented by a pounding bassline that is sure to get any crowd moving and grooving. Followed by a slow airy breakdown melody that leads back into the catchy buildup, "Champion" has all the components needed to Henry's next big thing. It is tracks like this one that shows how versatile Steinway can be, being able to produce both dirty trap music as well as tunes that has that big room electro feel. "Champion" is set to be released on March 25 via Dim Mak Records. Until then, check out the track below.