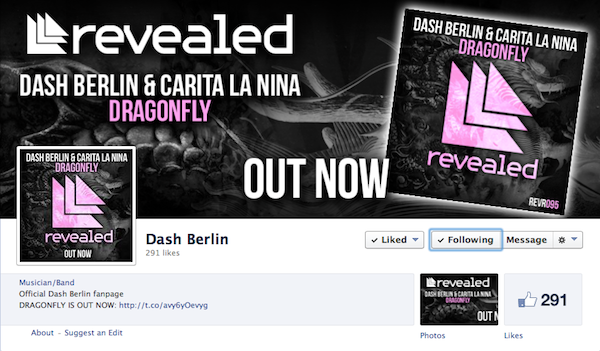 Early this week Dash Berlin's Facebook page was hacked and deleted. The Dutch DJ informed his fans of the mishap via twitter:
My @facebook page has been hacked.. Not sure what to say or think right now.

— Dash Berlin (@dashberlin) March 17, 2014
As of now Berlin's Facebook is back up and has around 290 likes (a far-cry from the hundreds of thousands of likes his old profile had). A post on the new page simply states: "My old facebook page was hacked. Now this site is new upcoming fan page. I will update post as soon as I have more information." If have a second, please go give Dash a like so we could at least make a dent on his old milestone.
UPDATE: The account has been retrieved!