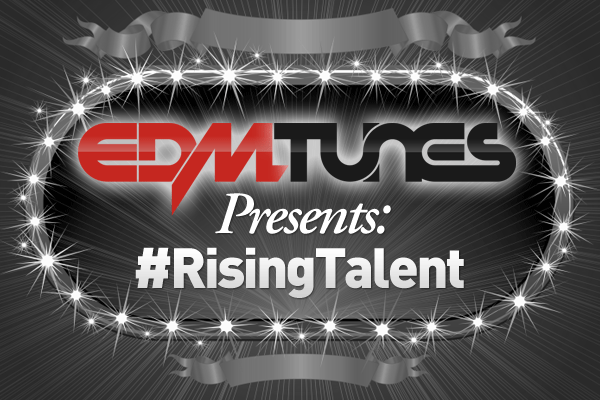 Each and every day, we get close to 50 track submissions from artists and producers all over the globe. As a blog and a connoisseur of quality music, we make it a priority to use our social outlets as an avenue for up-and-coming producers to get their names recognized. With the abundance of tracks sent to us from every part of the world on a day-to-day basis, it's definitely not an easy task picking out the great from the good. But with our love and passion for dance music, we will continue to strive for only the highest quality of music.
This week's artists have been carefully selected, having undergone a thorough critique process of their work. Originality, diversity and production quality are just a few of the factors calculated into the decision of determining what tunes resonate best with the listener. Our team here at EDMTunes pride ourselves on discovering new and undiscovered talent every week. We are constantly looking for the underground gems of electronic dance music and want to support those who truly deserve the recognition. We advise our producers to continue to submit their tunes to possibly be featured on this segment of our weekly #RisingTalent series.

1) Andrew Luce
Bay Area native Andrew Luce has effectively utilized his experiences with guitar and drums to drive his artistic vision for electronic music, establishing himself as a versatile producer in the industry. He recently won the opening DJ contest for Snowglobe 2013 and is currently signed to Red Cube Recordings. This voluptuous tune takes on a smooth minimalistic approach when the drop hits, leaving the listeners in awe.
Beyonce – Drunk In Love (Andrew Luce Remix) | Download | Facebook | Twitter

2) Cizz
Although Australian producer Cizz only recently delved into the electronic scene, he has made great strides with his consistent output of uplifting songs with a strong emphasis on melody. Some influences of his are Audien, Alesso and Porter Robinson. This festival-ready remix has an addictive progressive hook followed by a heavy electro breakdown.
Miami 82 Feat. Madame Buttons (Cizz Remix) | Download | Facebook

3) Carl Michael
Carl Michael, formerly known as Arny, is a Swiss artist who discovered his passion for EDM at the age of 15. Icons in the scene such as Deadmau5 and Axwell gave him the inspiration he needed to fuel his desire for producing music. 2013 was an excellent year for the Dutch artist as he has performed at some major venues and recently won a remix contest for EDX that will be out shortly via Pinkstar Records. This fresh track effortlessly balances his aggressive taste with an emotive melody.
Michael Calfan x John Dahlback – Let Your Mind Go (Carl Michael Remode) | Facebook

4) Rick Vinsanto
Riccardo Russo, better known as Rick Vinsanto, is an 18-year-old producer from Italy who used to also write songs and slap the bass. Having only been producing EDM for less than a year, it's exciting to see how far he has come with his production skills. This simplistic yet groovy tune is reminiscent of Daft Punk's glorious signature sound.
Rick Vinsanto – Audrey Hepburn | Purchase | Facebook | Twitter

5) Intermodal
The brotherly duo Intermodal from Chicago has already found great success with their brand of booty tech and bassline house music. Treasure Fingers and The Knocks even gave their stamp of approval when Intermodal remixed their tune, "My Body." This slammin' booty-tech remix is one of the most innovative productions we've encountered. Keep these impressive guys on your radar.
Mike Jones – Still Tippin (Intermodal Remix) | Download | Facebook | Twitter

6) RyanOtter
Pioneering musical artist RyanOtter has an incredibly diverse portfolio, having produced soundtracks for film and television, in addition to ghost writing for numerous Russian pop artists. In November 2013, he decided to launch his international EDM project RyanOtter. He has taken advantage of his commercial roots with his latest electronic productions, experimenting with all styles of the complex genre while making his tunes approachable for the mainstream listener. This hard electro track is properly classified as "Ass Whooping House." I'll let the music speak for itself.
RyanOtter – Feedback Booty | Download | Facebook | Twitter

7) Michael York
Upcoming producer Michael York is based out of the Big Apple and has already garnered the attention of Jordy Dazz, Dannic and others. His tunes has been supported on numerous radio shows and in live sets by these artists. This vocal progressive track is perfectly balanced and is a great energetic tune to throw into your mix.
Tritonal feat. Phoebe Ryan – Now Or Never (Sonny Noto & Michael York Remix) | Download | Facebook | Twitter

8) John Chamberlain
Australian producer John Chamberlain is a classically-trained pianist and even taught himself how to play the guitar. When Ivan Gough came across his work, he was thoroughly impressed and connected John with Neon Records, where he currently has two remixes out. This chilling remix is an excellent example of naturally building up a tune and expanding its emotional range without rushing into the drop. Enjoy the powerful orchestral progressions that will tear at your heart strings in every way possible.
Tritonal and Paris Blohm – Colors (John Chamberlain Remix) | Download | Facebook | Twitter

9) Faded Nights
Hailing from New York City, Faded Nights is a group that fuses electronic music and hip-hop, creating an unforgettable signature sound that has every club going hard. Steve Dickey, the engineer of the group, has mixed records for some of the top hip-hop artists in the world include Jay-Z, Diddy, and MGK. This festival bomb is filled with suspenseful builds and a drop that even Diplo would be envious of.
Beyonce – Drunk In Love (Faded Nights Remix) | Download | Facebook | Twitter