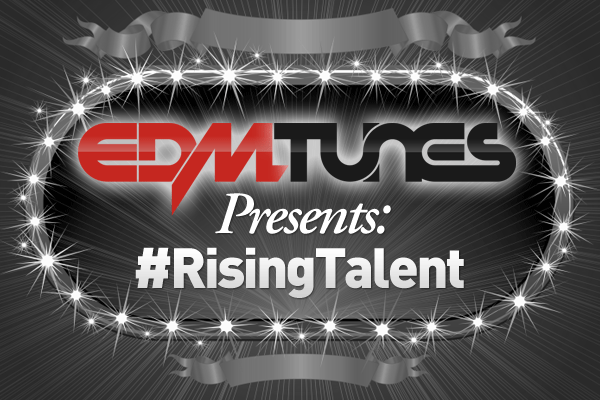 Each and every day, we get close to 50 track submissions from artists and producers all over the globe. As a blog and a connoisseur of quality music, we make it a priority to use our social outlets as an avenue for up-and-coming producers to get their names recognized. With the abundance of tracks sent to us from every part of the world on a day-to-day basis, it's definitely not an easy task picking out the great from the good. But with our love and passion for dance music, we will continue to strive for only the highest quality of music.
This week's artists have been carefully selected, having undergone a thorough critique process of their work. Originality, diversity and production quality are just a few of the factors calculated into the decision of determining what tunes resonate best with the listener. Our team here at EDMTunes pride ourselves on discovering new and undiscovered talent every week. We are constantly looking for the underground gems of electronic dance music and want to support those who truly deserve the recognition. We advise our producers to continue to submit their tunes to possibly be featured on this segment of our weekly #RisingTalent series.
Moreover, we are now creating an exciting fan-based contest out of this weekly series! Select your favorite artist from the list below and tweet the following:
Hey @edmtunes! @[insert artist's twitter name] is the next big #RisingTalent of 2014!
The artist with their named tagged the most over the course of the next 5 days will have their tune reposted on our edmtunes, edmtunesx and EDMT Team soundcloud account. Remember, you must use the #RisingTalent hashtag! Spams or repeated tweets will be ignored. Feel free to hashtag other #RisingTalent(s) that you discover on Soundcloud throughout the week so we could scope out some talents to showcase!
1) MRNG
MRNG, or Mr. Nice Guy, is an electric trio from San Diego that originally started within the event production field in the EDM industry before producing and DJing live shows. They started gaining momentum as producers back in 2012 and have made a conscious effort to be as versatile as possible, creating tracks of all genres from 95bpm to 140bpm. Martin Garrix's notorious hit 'Animals' is given an electro funk spin that takes the Beatport champion back to the 80s!
Martin Garrix – Animals (MRNG Remix) | Download

2) Jordan & Jayce
This production and DJ duo hail from good ole St. Louis, Missouri. Having been producing for a few years now, they have quickly made a name for themselves in the EDM scene. In the past, they have had the opportunity to play alongside some major players including Ferry Corsten, Carnage and Adventure Club. This fully torqued progressive remix of Afrojack's tune 'Ten Feet Tall' has an anthem-like quality that will boost the energy of any crowd.
Afrojack feat. Wrabel – Ten Feet Tall (Jordan & Jayce Remix) | Download | Facebook | Twitter

3) Dirty Ducks
Ah yes, the Dirty Ducks, one of the hidden gems of this generation. Imagine three Italian guys from Modena united by their passion and love for electronic music. Gualdi, Ratti and Andreoli joined forces in August 2011 and started cranking out tracks 10x quicker than your town's local ducks. With multiple record label deals and their tune "Viral" being played at TomorrowLand 2013 by Michael Calfan, these guys are well on their way to great success. This hot remix is giving melbourne man Will Sparks some excellent competition.
Deficio – Ares (Dirty Ducks Remix) | Download | Facebook | Twitter

4) Shoe Scene Symphony
Shoe Scene Symphony is a duo based out of Orange County, California. They love experimenting with all styles of music from big room to nu disco. Previous tracks of theirs have been supported by the elite Avicii and Kaskade. "Sunray" is a cross-genre tune of theirs that seamlessly blends nu disco with indie and deep house. Stay groovy my friends.
Shoe Scene Symphony – Sunray | Download | Facebook | Twitter

5) ZBRA
New Jersey native ZBRA (pronounced zebra) started out as an underground hip-hop producer and did not find his calling for electronic music until early 2009. He has successfully been able hone in on his unique style that consists of ethnic drum work and incredibly innovative sounds. Having spun with some of the greats including Crizzly, Designer Drugs and Mayhem, there are no signs of this producer stopping his A-game anytime soon. This dark big room tune has a haunting drop that will easily catch anyone's attention.
Blasterjaxx & Ibranovski – Astronaut (ZBRA Remix) | Download | Facebook | Twitter

6) Audio Bastardz
Holland duo Audio Bastardz aim to inject an urban influence into all of their records and frequently slap on old-school hip-hop breaks when making mashups and bootlegs. Over the past three years, they have churned out some very successful tracks that have gained the support of house heavyweights Tiesto, Nicky Romero, Calvin Harris and more. Success seems to be knocking at their front door because they already have performances lined up all over Europe. This electro remix of Katy Perry's single, "Dark Horse", is a great club banger.
Katy Perry feat. Juice J – Dark Horse (AUDIO BASTARDZ Bootleg) | Facebook | Twitter

7) Ruxell
Rio de Janeiro, Brazil is home to the talented bass music producer and DJ Ruxell. In the past year, he has made some big waves in the game, producing singles such as 'KNK$TA' and 'Rasta Bass'. This bootleg of Zedd's popular radio tune, 'Stay The Night', is one of the most impressions production renditions I've heard of the original. Ruxell transforms the light poppy single into a heavy dubstep track, yet somehow maintains the delicacy of the original. Bass music listeners can chalk this one up as a win.
Zedd – Stay The Night ft. Hayley Williams (Ruxell Bootleg) | Download | Facebook | Twitter