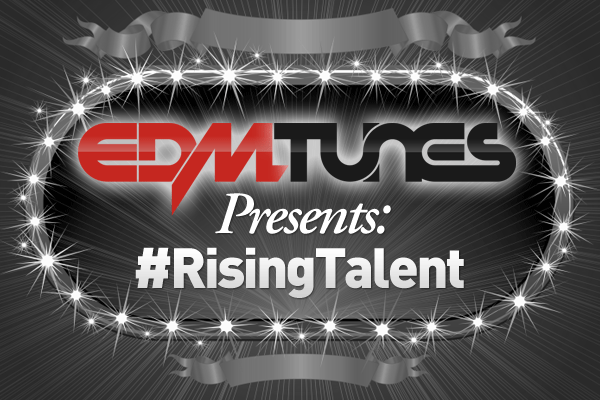 Each and every day, we get close to 50 track submissions from artists and producers all over the globe. As a blog and a connoisseur of quality music, we make it a priority to use our social outlets as an avenue for up-and-coming producers to get their names recognized. With the abundance of tracks sent to us from every part of the world on a day-to-day basis, it's definitely not an easy task picking out the great from the good. But with our love and passion for dance music, we will continue to strive for only the highest quality of music.
This week's artists have been carefully selected, having undergone a thorough critique process of their work. Originality, diversity and production quality are just a few of the factors calculated into the decision of determining what tunes resonate best with the listener. Our team here at EDMTunes pride ourselves on discovering new and undiscovered talent every week. We are constantly looking for the underground gems of electronic dance music and want to support those who truly deserve the recognition. We advise our producers to continue to submit their tunes to possibly be featured on this segment of our weekly #RisingTalent series.
For those who don't know, we are now creating an exciting fan-based contest out of this weekly series! Select your favorite artist from the list below and tweet the following:
Hey @edmtunes! @[insert artist's twitter name] is the next big #RisingTalent of 2014!
The artist with their named tagged the most over the course of the next 5 days will have their tune reposted on our edmtunes, edmtunesx and EDMT Team soundcloud account. Remember, you must use the #RisingTalent hashtag! Spams or repeated tweets will be ignored. Feel free to hashtag other #RisingTalent(s) that you discover on Soundcloud throughout the week so we could scope out some talents to showcase!
1) WasteLand
Australian native Matt Riley, better known as WasteLand, swiftly began building his arsenal of achievements in late 2013 and has since been supported on BBC Radio 1 and by artists, including Chuckie and Hook n Sling. This refreshing track is hosted by a prominent bass line that spearheads this addictive remix.
Avicii feat. Audra Mae – Addicted To You (WasteLand Bootleg) | Download | Facebook | Twitter

2) Panic City
In a matter of two years, San Francisco producer Panic City has garnered over 2.5 million Soundcloud plays, numerous Top 10 chartings on Hypem, and official remixes for a handful of music icons including Maroon 5 and Diplo. He is no stranger to festival performances and has even spun alongside Afrojack, Dash Berlin and Zedd. This double-drop remix launches itself with a cinematic intro and flaunts a dirty trap spin.
Zedd – Find You (Panic City & GRAVES Trap Remix) | Download | Facebook | Twitter

3) Robert Feltrer
Young gun Robert Feltrer hails from Valencia, Spain where he has always immersed himself in the world of music. Inspired by progressive-based producers Audien and Alesso, Robert has discovered a sincere appreciation for melodic house music. This electric track is surrounded by fun bouncy vibes that needs to land in your summer playlist.
Syn Cole feat. Madame Buttons – Miami 82 (Robert Feltrer Remix) | Facebook | Twitter

4) Sleepy Cat
Ken is a veteran DJ who actually only started going by the Sleepy Cat alias six months ago. Having only been producing for the last couple of years, his creative influences have manifested productions of his that range from deep house to indie dance to hip-hop. This soulfeel deep house edit maintains the essence of the popular original and will have you swaying your hips all night.
Sub Focus – Turn Back Time (Sleepy Cat Edit) | Download | Facebook | Twitter

5) Brad & Victor H
Brad & Victor H, or BVH, are a Canadian duo from Vancouver, British Columbia. They initially had individual projects, but decided to join forces in 2010. Over the past few years, they have had the opportunity to release their work under Armada and Enhanced. Bound by no genre, they eagerly experiment with an array of styles and decided to go the progressive house route with their tune 'Flatline'.
Brad & Victor H vs. Somna – Flatline | Beatport | Facebook | Twitter