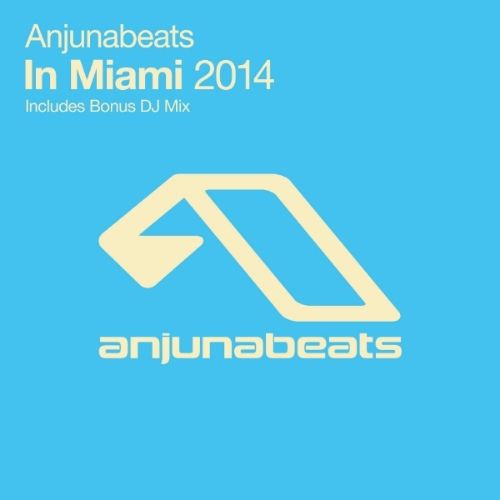 When we last checked in with Anjunabeats, the label was riding high on the wings of its label boss' acoustic release. Of course, while Above & Beyond's magical album was perhaps the label's primary beacon early in 2014 (which doesn't take away from the fantastic Beckwith E.P, Anandia, the new Artifical release,"Stuck in Sa Caleta," the forthcoming Matt Lange E.P, and a score of Andrew Bayer and Ilan Bluestones releases), its primordial and far-reaching glow has finally begun to taper off just in time for Spring. And in the world of dance music, Spring means one thing: Miami Music Week and Ultra Music Festival -the perfect stage for this immensely talented group of producers to show the world what's coming out of the Anjuna kitchen.  The Anjunabeats presence next week in Miami is formidable indeed. From an Above & Beyond performance at Mansion on the Tuesday before Ultra, to the Anjunadeep pool party on that Saturday, the entire label will be soaking up the Florida Sunshine and catapulting itself into proper positioning for the remainder of 2014. If you're planning to be down in Miami next week,  EDMTunes has you covered on anything and everything MMW and Ultra.  From our MMW event guide, to our Top 10 Off the Beaten Path Acts at Ultra, we have all the information you could possibly need in order to plan a successful time in Miami. And now, we're taking it even further by presenting an in depth look at what one of our favorite record labels is doing with their time in South Beach (oh, and be sure to listen to the Anjunadeep in Miami mix, it'll get you properly warmed up for the festivities):

Above & Beyond w/ Beckwith and Norin & Rad – March 25, 2014 at Mansion  (Buy Tickets)

Tony, Paavo, and Jono will say "Hello" Miami Music Week in style at Mansion Tuesday night. With special guests Beckwith, who just released his gorgeous Anandia E.P earlier this month, and Norin & Rad, who have been on a tear lately with releases such as "Thundercat" and "Stuck in Sa Caleta" under their Artificial monicker (in partnership with Andrew Bayer). This is a great teaser for the Anjunabeats and Anjunadeep pool parties later in the week, and of course for Above & Beyond's Ultra set on Saturday.
Mat Zo's Damage Control Party – March 27, 2014 (Buy Tickets)


Mat Zo will celebrate his fall album release in Miami in style, via a party at Cameo. Once more, Norin & Rad will make an appearance, along with Nom De Strip and Treasure Fingers.
Anjunadeep in Miami Daytime Party – March 29, 2014 (Buy Tickets)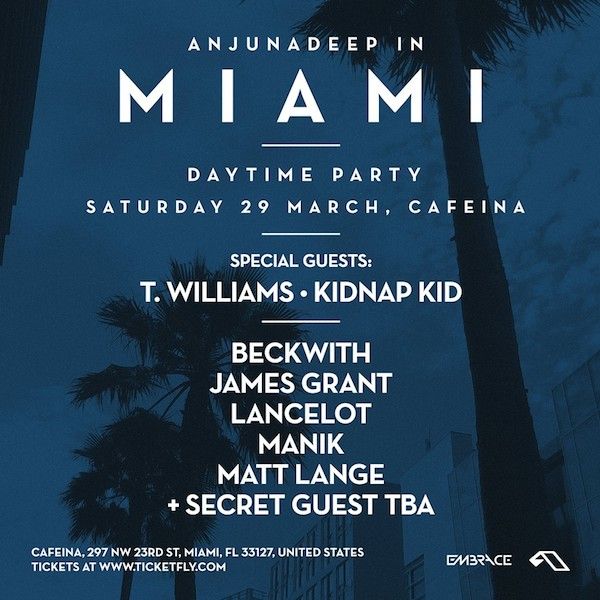 Perhaps one of the more exciting events if you're a fan of melodic deep house/ future house, the Anjunadeep party is filled with legendary performances. Label boss James Grant himself will take to the decks, and he will be joined by the brilliant Matt Lange, Beckwith, and Lancelot, all of who have recently released tracks or EPs under the imprint. They will be joined by a slew of special guests, and all together, will make one of the premier house music events of the week. Don't sleep on this one.
Dusky Presents at Trade Miami – March 29, 2014 (Buy Tickets)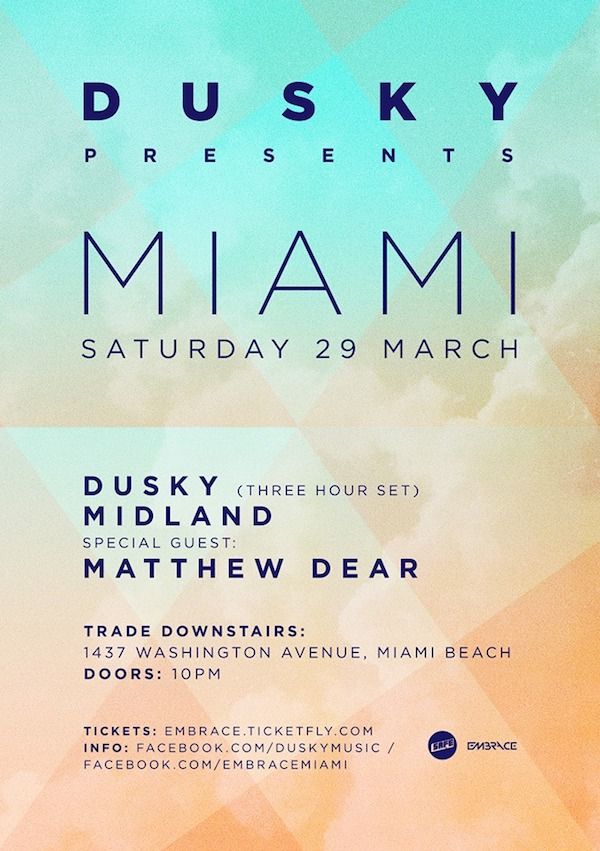 While not an official Anjunabeats/Anjunadeep event, it's still important to mention Dusky in any label post, as the pair are a crucial link in the chain responsible for Anjunadeep's aggressive rise in 2013. Dusky's finger prints are all over Anjunadeep 05, and that coupled with their Careless EP has made the duo one of the most sought after acts in house. Their three hour set will undoubtedly bring that deep dance floor fire, and it is easily one of the more alluring events of the week for house music fans.
Anjunabeats in Miami Pool Party – March 20, 2014 (SOLD OUT – DOOR TICKETS AVAILABLE)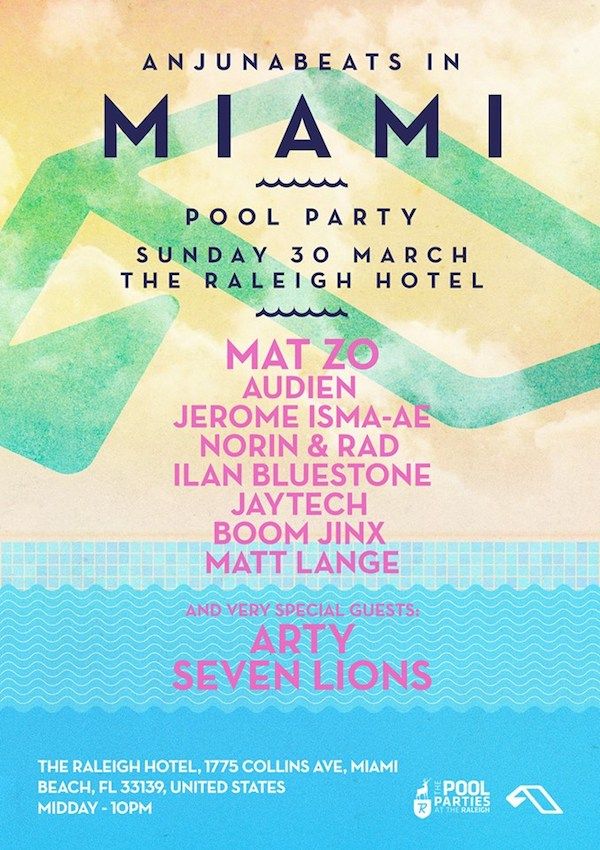 The grand finale. Some of the biggest names in not just Anjunabeats, but dance music scene in general, will grace this pool party. Mat Zo, Audien, Arty, Ilan Bluestone, Norin & Rad, Seven Lions,and many more will wrap up the weekend, Anjuna style. And with Above & Beyond having played a late night set on the day before, here's to hoping for a their presence as well! Even though online tickets for this event have sold out, tickets at the door are still available.
Along with this staggering list of events, don't forget that both Above & Beyond and Mat Zo have scheduled slots at UMF as well. Above & Beyond will aim to impress the main stage crowd on Saturday night, while Mat Zo will do the same on the Ultra Korea stage Sunday.  Such a widespread presence at the world's premiere dance music event is going to serve as a steady building block on top of the already prestigious and heralded history of one of the world's most beloved labels. It also allows the fans to catch at least some of their favorite acts from the label somewhere in city over the week. Look over the above events, and buy your tickets ASAP -the parties begin next week!