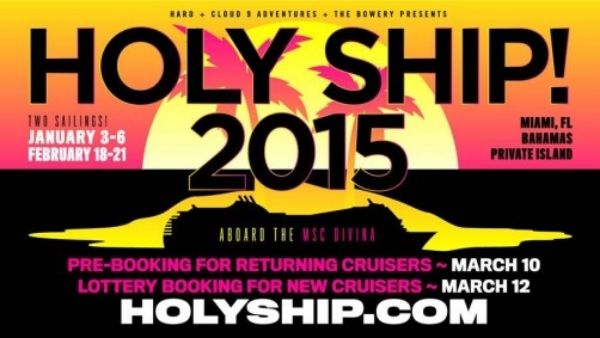 For all of those who are still on the high of going on a cruise with all your favorite DJs, good news! Holy Ship! will be returning to  port in Miami for the weekends of January 3rd-6th and February 18-21. And HARD Events are proud to announce that a lottery is now open for new customers who want to get in on the fun.
The pre-booking details are as follows:
Returning customers will receive pre-book passwords this week to pre-book a cabin prior to the general public according to seniority, starting with people who have gone to all 3 cruises.
There will be a lottery for new cruisers who wish to join in on the fun, and that lottery can be found through this link. Those selected will receive passwords next week.
Pre-books for returning cruisers go on sale March 10th, with the lottery going on sale March 12th.
And if for some reason there is any shred of doubt in your mind about attending, check out the official recap video below.