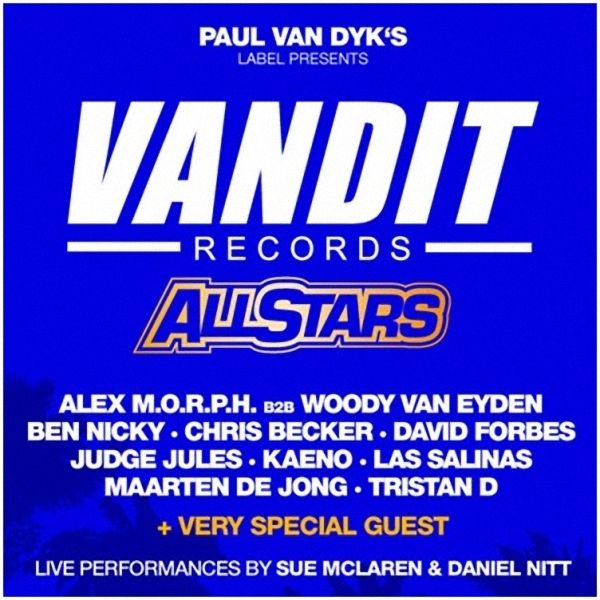 What's a Miami Music Week, without the godfather of trance?  As if his closing set on the final evening of ULTRA's ASOT stage wasn't enough for the most hardcore trance enthusiasts.
With trance offerings Thursday night being very few and far between, this event is positioned as "the event" to attend for those needing their fix of one of the most devoted musical subgroups in electronic music currently.  This action is taking place this year at Dream, at 1352 Washington Ave.  This year is a special one for Vandit, as the label is coming close to their historic 100th release.  As the stars align, this event is also going to be featured as the official release party for the future-anthems-packed 'VANDIT Records – Miami 2014' album. Featuring 12 of their latest, hottest cuts, the album has mixed & compiled by (who other than!) label boss Paul van Dyk.

The lineup features a number of PVD's label standouts, along with a number of his up-and-comers, and a few soon to be named additional artists.  Currently the lineup features: Alex M.O.R.P.H., Woody van Eyden, Las Salinas, Maarten de Jong, Tristan D, Ben Nicky, David Forbes, Judge Jules, Kaeno and Chris Becker.  Keeping with the current buzz around live performances that will surely rock the ULTRA festival this year, this party also features vocal performances from Daniel Nitt and Sue McLaren.
Those looking for tickets can purchase them here.  Waiting is an option, but with how fast parties are expecting to sell out, that might not be the wisest of moves. Try it before you buy it?  Vandit has even gone so far as to build a bit of a sampler platter for us, as we attempt to continually digest the sheer madness that has become the scheduling announcements for Miami Music Week.
Stay tuned for some ticket giveaways!