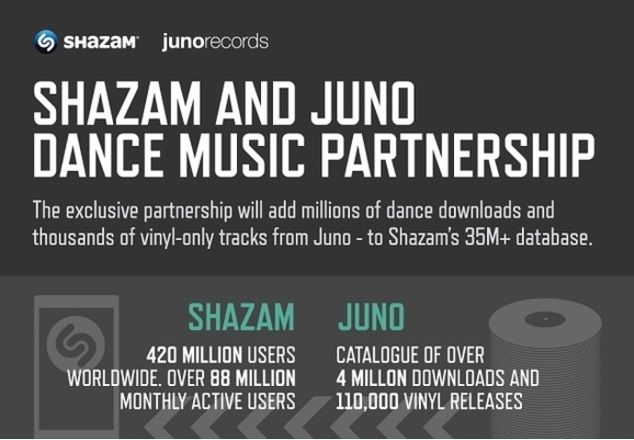 Song-tagging application Shazam is broadening its cache of tracks by partnering with Juno Records, "the world's largest dance music store," to add four million additional tracks in order to provide EDM listeners a more enhanced and thorough experience.
In the past year, Shazam has made a conscious effort to cater to the increasing popularity of electronic music, not only by partnering with the well-known DJ and music hub Beatport to supplement its database with a slew of foundational electronic tracks, but also by adding the "Auto Shazam" functionality that is perfect for tagging individual songs in a DJ set. Though Beatport covers an important core of the industry, Juno further crawls into the nooks and crannies to provide for niches such as vinyl-only releases.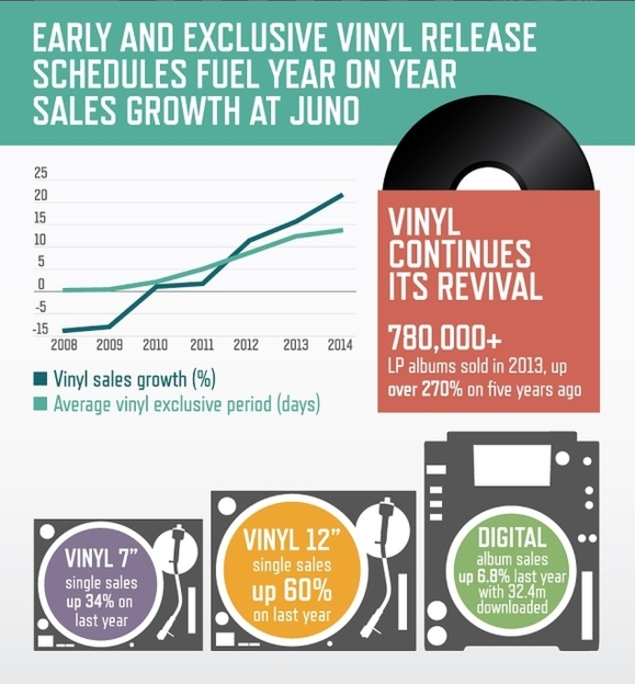 According to Billboard,  Shazam's VP of music and content Will Mills said, "Crucially some of the most important and exciting new music is released on vinyl first before later hitting digital," explaining that this will "give Shazam's 420 million global users an even better experience with the world's newest and most innovative music which is sometimes beyond the digital ecosystem."
Shazam and Juno's partnership is synergistic to both players, and clearly beneficial to EDM-loving end users. A more accurate ability to identify tracks will provide better performance of the app and – eventually – intriguing and valuable data analytics regarding listeners' behavior; while sales and traffic will be driven to Juno's site from tags. For end users, the pain point of experiencing unrecognized tracks are being further assuaged; and from an EDM lover who has felt the agony of watching a mysterious track slip through her fingers and lost into the abyss of the grand musical universe – I thank you.