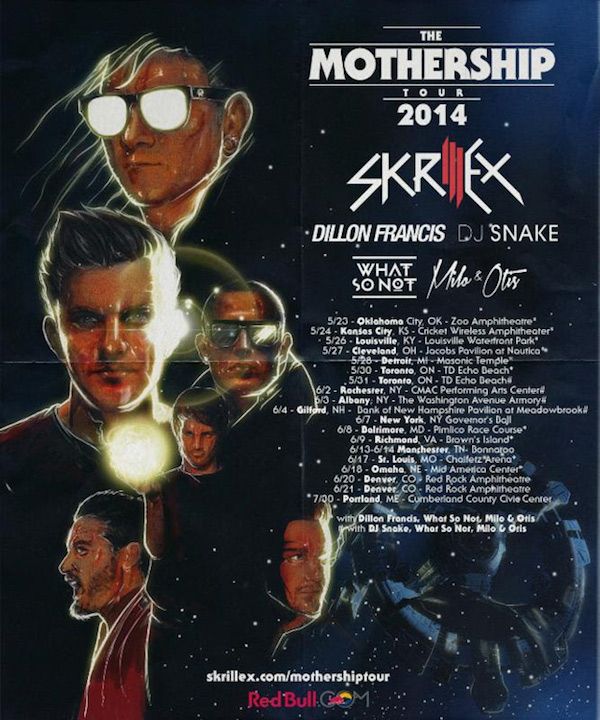 Fans might have already known that the legendary Skrillex is playing South by Southwest, Ultra, and Coachella this spring. But starting May 23rd, he begins an official US and Canada tour, including two special nights at Denver's beloved Red Rocks Ampitheatre, which are set to have an expanded lineup.
Openers for "The Mothership Tour" include the one and only Dillon Francis, Parisian producer DJ Snake, trappy duo Milo & Otis, and Flume-Emoh Instead collab What So Not. Each of these artists are sure to bring their unique sounds and production styles to the stage, but we can't wait to see what Skrillex has in store for fans, especially after his crazy energetic Brooklyn "Takeover" performances. Check your local venue page for on-sale dates and times.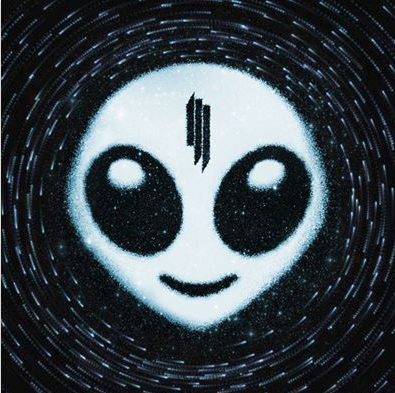 Coinciding with the out-of-this-world tour announcement is the release of his app for Apple and Android users, "Alien Ride". A tribute to the old school asteroid games, the app promises to be "your new addiction" with awesome graphics and audio (of course). You can make some Skrillex-inspired beats with this little alien here, and check out the game on your phone's app store. It's been out for a little while now, but its mysterious countdown ends today at 6:30pm EST. Who knows what Skrillex will surprise us with next!
Via Rolling Stone.