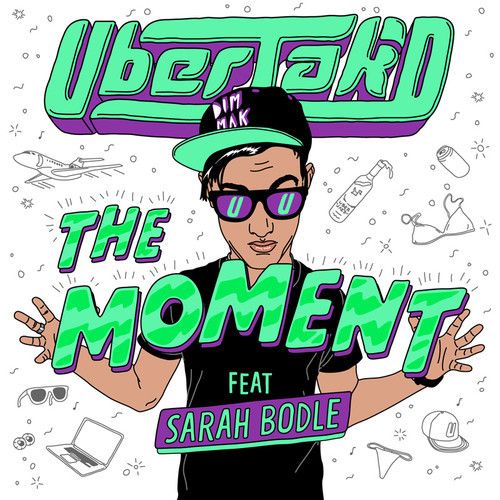 Uberjak'd feat. Sarah Bodle – The Moment 
Label: Dim Mak | Release Date: March 11th, 2014
After teasing fans by uploading several one minute clips of his new single, Uberjak'd is finally letting us hear the song in its entirety. For Ben Grzywacz, his 'moment' may have been when he was recently signed to Steve Aoki's Dim Mak Records and given the task of bringing the Melbourne sound stateside. "The Moment" does just that, as fellow Aussie Sarah Bodle's powerful vocals accompanied by his signature bouncy feel is a recipe for success. Uberjak'd is currently playing the Good Life and Future Music Festivals across Australia alongside Macklemore & Ryan Lewis, Deadmau5, Hardwell and many more. Although bringing the bounce to North America must feel pretty good, there is probably nothing better than letting his loyal fans rock out to the track before it is released. Listen to "The Moment" below and be sure to grab it when it is drops next week!