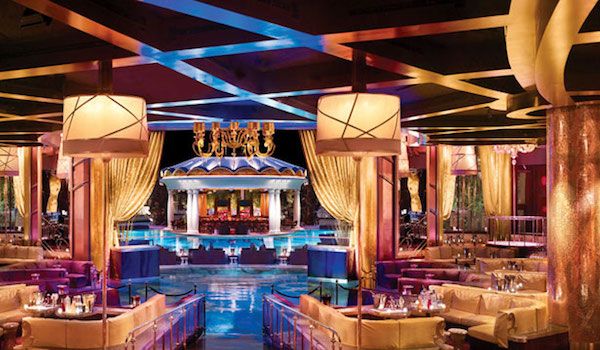 The results are in and Vegas' XS Nightclub has been announced as the top grossing nightclub for 2013, with Marquee coming in a close second. While on the list number 3 is awarded to Tao LV, the real number 3 is honorable mention Hakkasan, which although it was not open for the entire 2013 year, is expected to gross more than $90 million, an extraordinary feat for a new venue. Including Hakkasan and its projected revenue, the top 5 nightclubs (which are located in Las Vegas) totaled $368 million in revenue. The total revenue from the top 100 list amounts to over $1.5 billion, showing just how profitable nightclubs and their residencies are.

Just to show how dominant Las Vegas is, Sin City holds the top 5 spots, 9 of the top 11 and 15 of the top 26. No wonder they can charge thousands of dollars per bottle. Rounding out the top 15 is Miami/Miami Beach with 3 clubs (LIV at #5, Story at #8 and Mango's Tropical Cafe at #12) New York with Lavo NY at #7 (with Lavo LV finishing at #9) and echostage of Washington DC at #15. The most interesting number to me is the top 2 clubs, XS Nightclub and Marquee Nightclub, made almost $200 million combined; which is the same estimated amount as all of the New York City clubs combined.
Below is a statement from XS Nightclub on being named #1 for the second year in a row:
Congratulations are in order for Encore's own XS Nightclub. The premier EDM club haven has once again been named the number one nightclub in the United States based on Nightclub & Bar's Top 100 rankings.

This is XS's fourth appearance at the top of the rankings with previous number one appearances in 2010, 2011, and most recently with its record-breaking $80 million in revenue in 2012.

Its chic vibe, phenomenal reputation, and a continuing ability to deliver superstar artists for its talent roster are unmatched. DJs/producers such as David Guetta, Steve Angello, Zedd, Avicii, Skrillex, and more allow XS to remain the place to see and be seen for celebrities, glitterati, locals and tourists alike.

For an honor as huge as this one, we needed a party that would be just as big. So on March 26, join us, along with Nightclub & Bar's head, and Bar Rescue star, Jon Taffer at XS. We'll be partying throughout the night with mega-artist/producer David Guetta headlining the show.
Congratulations to XS Nightclub and all the other clubs that were ranked this year. Check out the lists below to see where your favorite club is ranked.