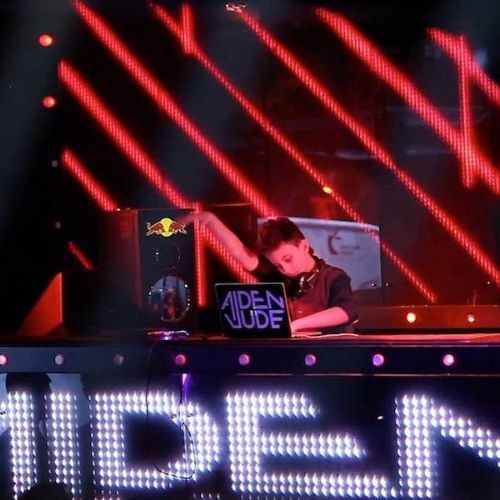 Whatever one has to say about music creation this day in age has to agree upon the fact that ghost producing is real. Whether it is coming from your favorite DJ or someone trying to break into the industry, there is always someone behind the scenes we just don't know about.
Less than 2 weeks ago, the then touted 10 year old, Aiden Jude revealed to the world his first hit single "Tonight". Still in his preteen stage, speculation behind the track immediately began to build from the moment the track was released. Yes, musical production is something all people can get into, but really? A 10 year old? Shouldn't this youngster still be playing little league or worrying about how hard his multiplication homework is. According to this press release, it has come to light that Aiden is still focusing solely on his homework and sports because he didn't create the track.
Universal Music Publishing Songwriter and Producer, Carlos Escalona recently co-wrote "Tonight" with recording artist Nafsica for 10 year old DJ/Producer Aiden Jude. "Tonight" has been released by Shap Records on Beatport and has received praise from various industry publications, including Dancing Astronaut and White Raver Rafting. Carlos has won a 2013 BMI Latin Award as part of his songwriting efforts on Paulina Rubio's "Me Gustas Tanto.
With the news not coming as much of a surprise, it takes us back to the point of ghost production. For some it has become a necessary route to make it into the industry, but why is it a ten year old needs a ghost producer? Time to hit the little league fields this spring and focus on music in a few years Aiden. Well if you still want to check out the music video of Aiden Jude's track "Tonight" it can be found below!
Update
: Aiden responds to ghost-producing concerns. Click 'Watch on Vimeo'.
Top Photo Source: Facebook