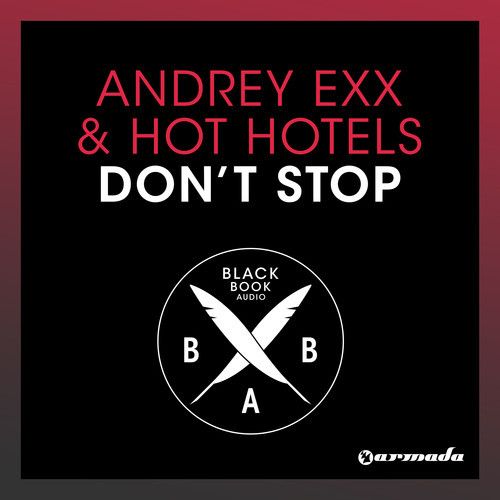 Andrey EXX & Hot Hotels– Don't Stop
Label: Armada/Black Book Audio | Release Date: May 5th, 2014
Well, we should've seen this coming as it was bound to happen eventually. Armada Music has gone off the deep end. In a good way, though.  A very very good way indeed. The massive label has decided to expand with a sub-label by the name of Black Book Audio, and will focus on "deep house tunes with a gripping edge". One of the imprint's debuts comes in the form of Andrey EXX & Hot Hotels' "Don't Stop". The track features some funky yet aggressive vocals, a set of snares and hi-hats that could make a trap producer jealous, and a mixture of synths that give a modern take on the sounds out of the 70s and 80s. It's a certainly a future house tune with a bit of bite. "Don't Stop" is out on May 5th, and the preview can be streamed below for you listening pleasure.