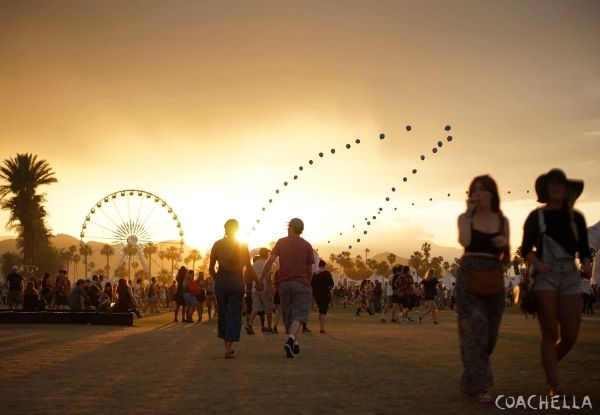 Coachella- many dream it, others witness it. This multi-genre music festival all began in 1993, when Pearl Jam led one of their most successful shows while boycotting Ticketmaster. The Empire Polo Field held it's first event, and later it was seen as a huge potential for larger music events. Fast forward 6 years, and Goldenvoice held their first Coachella in 1999, spanning over 2 days with the intention of sharing the best music from genres like rock, indie, hip hop, and dance music. Fast forward to today, and now Coachella not only holds the world's biggest acts and brightest art displays, but it also expands into two weekends, giving more fans a chance to experience this oasis in the middle of Palm Springs.
As an avid music snob, Coachella has always drawn me with its cliche crowd of fans, it's multi-genre flexibility, and the chance to chill in the desert with all the amenities a music fan can ever dream for. So this year, I decided to embark on a journey few have taken, but many will try and attempt. I went for the two-fer and exposed myself to Indio's premier festival for both weekends. While both weekends gave two completely different experiences, there was a lot on the way that I was able to take away from both weekends. Amidst the music, the food, and the dancing, I found myself finding a sense of clarity and peace out in the sweltering California desert, while also channeling my inner rager to go harder than I've ever gone. It's safe to say, I'm pretty much exhausted laying here waiting for the next festival to come. But meanwhile, I've churned out a few lessons that I think could be helpful for anyone looking to 'Coachill' twice as hard next year.
1) Bandanas are your best friend.
It's nice to sing your heart out without a piece of cloth covering your face, but it won't be a nice surprise waking up that Monday when you're back to cough out a lung of dust. A trick I learned from my two-fer: always carry more than one bandana. A nice rinse with soap everyday doesn't hurt the garment either. It's a surefire way to keep the brown gunk out of your system from becoming a bacterial infection.
2) Mix it up and diversify your weekend.
Do not be the person who sits under the Sahara tent for 12 hours and bang your head to all different kinds of jarring electronic dance music, there's a time and place for that (Ahem….Ultra….EDC…). Get a good feel for the line up and do your best to find an act out of every genre you might want to check out. The Coachella experience isn't complete with just one type of music all three days. Plus, if you pull the two-fer, chances are you'll get to see all the acts from one genre you'd like to see anyway.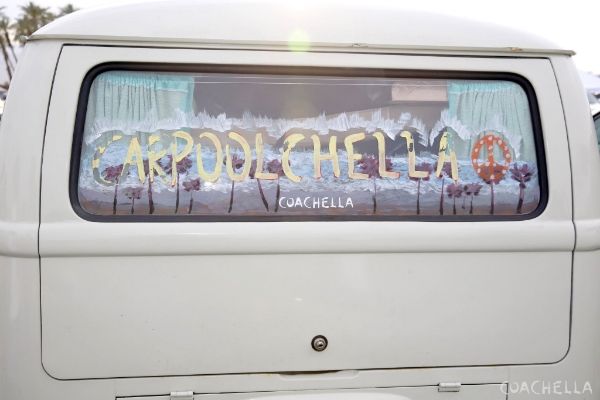 3) Camp at your wallet's risk.
Camping weekend 1 was one of the greatest experiences ever (minus the sandstorm and the 70 mph winds), but coming prepared will keep you from purchasing overpriced necessities. Use your money on food instead and enjoy some of the tasty treats Coachella has to offer, because it literally is one of the best festivals to grub at.
4) Don't be a wallflower, socialize!
Coachella is not the time to be the quiet person sitting in the corner of the desert. If you're there with friends, great! But don't opt out on meeting and socializing with new people. The Coachella crowd is a great place to seek new friends, build new bonds, and share new experiences. If you find yourself minding your own business most of the time at shows, try to step out of that cage and socialize. It doesn't hurt, and you never know if you'll run in to another passionate fan of the same genre of music as yours.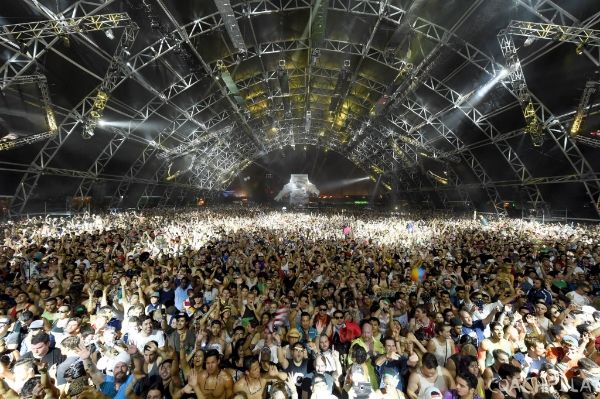 5) Even out the rage all weekend.
One weekend was hard enough, but two weekends means evening out the amount of energy. It's hard enough waking up in the desert at 9 AM or finally arriving at your hotel by 2 AM knowing you want to catch the first set of the day at 11 AM. Take your Coachella experience for all it's worth, but also know your limits. A break day never hurts anyone, and that day is not perfect anywhere else in the world than Coachella. So just sit back, pull the shades and the sunhat over your head, relax, and enjoy your weekend.
6) The utmost important lesson of all, BE CHILL!
Coachillin is something most people experience once a year, hell maybe even once a lifetime. Don't spoil their time and yours by being obnoxious and running amuck with your group.  The vibes at Coachella are there for a reason, so keep it that way by always providing a positive and upbeat attitude.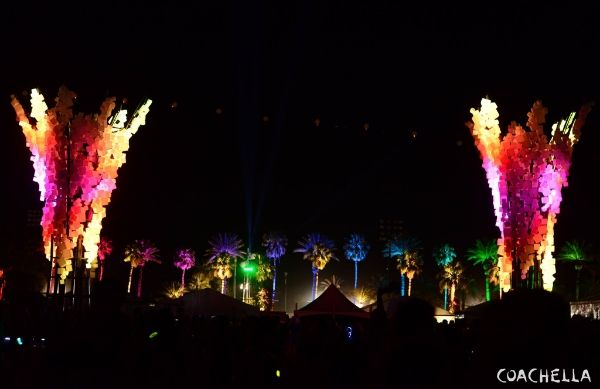 No matter what acts are presenting themselves at Coachella, year after year a sold-out crowd of 75,000 people make the pilgrimage to sit under the hot California sun. Whether it's listening to a life-changing set, like Pharrell jamming out to "Happy," at the Outdoor Stage that makes your heart melt, or cooling off with Damian Lazarus under the funk-filled Yuma Tent, Coachella has so much more to offer than just music and art, it's a holistic experience of today's multi-genre modern festival mixed with the great outdoors.
…and try to grab your tickets early, we wouldn't want anyone to be paying $1500 for two weekends….