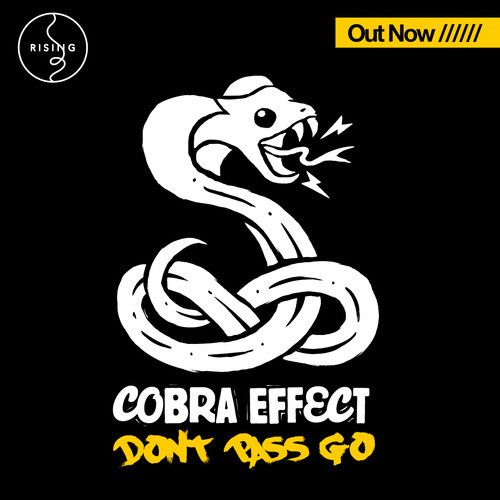 Cobra Effect – Don't Pass Go
Label: Rising Music | Release Date: April 29th, 2014
Buy On Beatport
As of now, there are still not a lot public info on these guys except that Cobra Effect could be a duo (perhaps) from the States. Cobra Effect may have just surfaced onto the dance music scene quite recently, but their music has certainly left some good first impressions on a lot of us. Wondering where you may have heard of their production? Their bootleg of the classic "Leave The World Behind Us" found its way into Kaskade and Don Diablo's epic sets at UMF Miami this year (you can download the bootleg for free here) and swept the crowd off their feet when it was dropped. "Don't Pass Go" appears to be Cobra Effect's first official release and it has a strong electro drop that leads into pumping bass lines with occasional funky breaks. With their maiden release secured, we'll surely be seeing a lot more from these newcomers in the future.