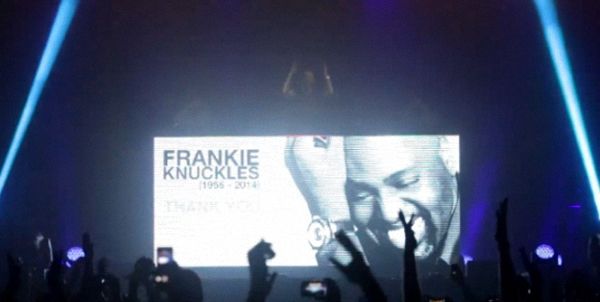 David Guetta recently paid a visit to Chicago, the birthplace of house music. Headlining a show at the Aragon Ballroom, the frenchman took his time to say a few words about Frankie Knuckles and the influence of house music in his life.
"When I come to this magic city, every time it's amazing," the Frenchman tells the crowd in the video. "I started to DJ a very long time ago when I was 14, and I was playing funk and disco, and one day I discovered house music and it changed my life."
He continued and mentioned the impact that the Chicago's dance music scene had on his career and how "the biggest pioneer was Frankie Knuckles." As he moved into playing records inspired by Frankie, a visual in memoriam could be seen on the booth's screen, reading "Frankie Knuckles, 1955 – 2014, Thank You". Check out the video below.