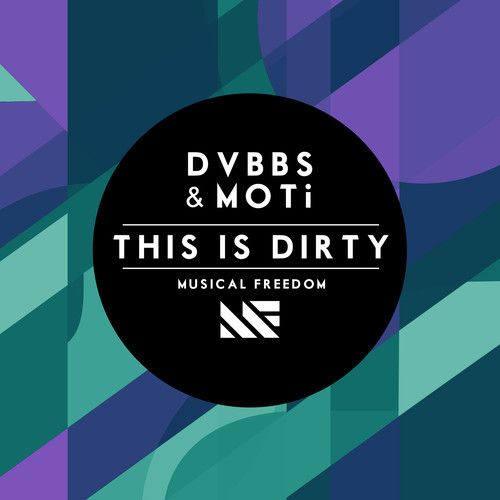 DVBBS & MOTi – This Is Dirty
 Label: Musical Freedom | Release Date: April 14th, 2014
If there's one thing we can say about this new DVBBS and MOTi track, it's that it truly takes after its title. "This Is Dirty" was first played during Tiësto's headlining set at Ultra and was definitely one of the standout moments from the Musical Freedom boss' performance. Canadian duo DVBBS have undoubtedly shown us that their monster hit "Tsunami" was no fluke, as their latest releases "Raveology" and "Immortal" have also been extremely successful. Combining forces with Dutch up-and-comer MOTi should only help skyrocket this tune to the top of the charts, as he has received tons of high praise from his mentor, Tiësto. If you weren't lucky enough to see the legendary DJ drop the track during Ultra, be sure to catch DVBBS play it on their 'Never Stop The Fvcking Rave' tour, which will be hitting up festivals and clubs around the world.