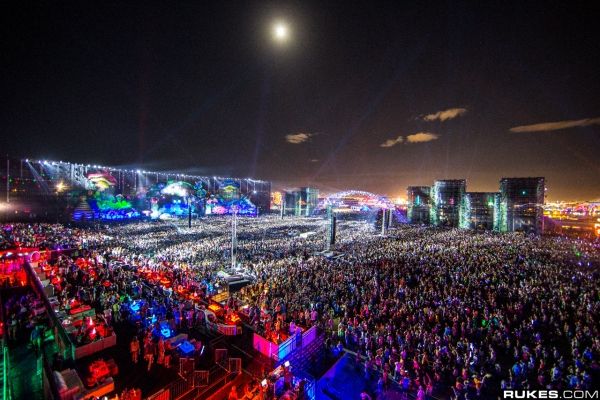 In addition to the mammoth crowd swarming Miami for the Ultra Music Festival last weekend, hundreds of thousands of viewers were joining in on the festivities online through the Ultra Live stream. Aside from the lack of vocabulary from the attendee interviews during set transitions and a few technical glitches, the Ultra Live stream was an impressive endeavor to take the musical experience to another level of inclusivity.
But as every festival has a unique aura and personality, what worked for Ultra may or may not work for all. Regardless a precedent was set, and in a recent Twitter conversation, Insomniac Events CEO Pasquale Rotella seemed to be pondering the idea of a live feed for EDC Las Vegas.
@AlmostRadical @KTinh I'm again debating if its right 4 Edc. My feelings keep changing. Might need 2 do a poll. I might b 2 oldschool. Lol

— Pasquale Rotella (@PasqualeRotella) March 31, 2014
@PasqualeRotella @ML_Trey5 @AlmostRadical @KTinh DONT RUIN THE EXPERIENCE

— Captain Carlos (@charloosss) March 31, 2014
@PasqualeRotella stream the audio only, keep them guessing what the world of EDC Is all about

— Jose 54 (@zercamp7) March 31, 2014
One can argue that EDC provides a more engulfing, sensational experience than Ultra with it's surreal 360-experience of performers, decor, and overall ambiance, and some respondents seem to be against the initial idea of an EDC live stream. Whether Rotella decides for or against a stream, it's unequivocal that any live stream could replace the actual experience of being physically and mentally emerged in the magical moment. But with the recent influx of festivals, it's nearly impossible to hit them all and these streams could help reduce the FOMO just a tad.