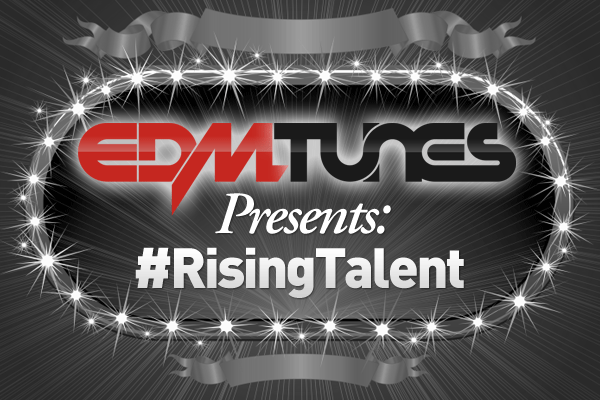 Each and every day, we get close to 50 track submissions from artists and producers all over the globe. As a blog and a connoisseur of quality music, we make it a priority to use our social outlets as an avenue for up-and-coming producers to get their names recognized. With the abundance of tracks sent to us from every part of the world on a day-to-day basis, it's definitely not an easy task picking out the great from the good. But with our love and passion for dance music, we will continue to strive for only the highest quality of music.
This week's artists have been carefully selected, having undergone a thorough critique process of their work. Originality, diversity and production quality are just a few of the factors calculated into the decision of determining what tunes resonate best with the listener. Our team here at EDMTunes pride ourselves on discovering new and undiscovered talent every week. We are constantly looking for the underground gems of electronic dance music and want to support those who truly deserve the recognition. We advise our producers to continue to submit their tunes to possibly be featured on this segment of our weekly #RisingTalent series.
For those who don't know, we are now creating an exciting fan-based contest out of this weekly series! Select your favorite artist from the list below and tweet the following:
Hey @edmtunes! @[insert artist's twitter name] is the next big #RisingTalent of 2014!
The artist with their named tagged the most over the course of the next 5 days will have their tune reposted on our edmtunes, edmtunesx and EDMT Team soundcloud account. Remember, you must use the #RisingTalent hashtag! Spams or repeated tweets will be ignored. Feel free to hashtag other #RisingTalent(s) that you discover on Soundcloud throughout the week so we could scope out some talents to showcase!
1) VIRO
Olivier and Cristiaan comprise the Belgium duo VIRO that united in 2012. Both of them have a great passion for dance music and have successfully been able to combine their classical training with their impressive mixing skills. Their progressive tune released under DirtyTalk Records is dangerously catchy and will most definitely remind you of the wonderful talents Avicii and Steerner. This electronic gem will having you cheesing so hard and on the dance floor in no time!
VIRO – Together [DirtyTalk Records] | Purchase | Facebook

2) Somna
Canadian producer Somna has been on a roll lately, receiving support from trance legends including Markus Schulz, Paul Van Dyk and even Armin Van Buuren on 'A State Of Trance'. Moreover, he has already locked up releases on major labels including Armada Music, Black Hole Recordings and Amsterdam Trance Records. This remix launches off with an aggressive hard-hitting intro that later flows into a sexy euphoric sequence. The suspenseful progression builds into a flawlessly-layered progressive trance drop. An excellent production to lend your ears to.
Feel feat. Jan Johnston – Illuminate (Somna Remix) | Purchase | Facebook | Twitter

3) Empia
Sydney-based producer Carl Elliott formed a project call Empia in 2013 and wanted to cook up a fresh sound that was part of the new wave of Australian dance music. As of one of producers spearheading this exciting movement, his scintillating tune 'Over The Edge' maintains a organic balance of chillstep and trap. He also highlights the sexy vocals of Jugu who will undoubtedly capture your attention within seconds.
Empia feat. Jugu – Over the Edge | Download | Facebook

4) OLWIK
Young Swedish producer OLWIK is classically trained on a plethora of instruments including piano, drums and guitar. His greatest passion is melodic house and says his main influence is Steerner. After you listen to this incredible tune, you'll know why. This addictive progressive record will simply give you the chills. At only 17 years old, he has already come a long way in terms of production quality and it is only a matter of time until the name 'OLWIK' is heard worldwide. Enjoy this summery tune!
OLWIK feat. Johnning- This Life [NCS Release] | Download | Facebook

5) Pragmatic
Pragmatic is a brand new duo out of Hungary that primarily produces progressive trance and house music. Flashtech and Roberto, who comprise the duo, have recently debuted their first track as Pragmatic and it is guaranteed to sweep you off your feet. They coat the original tune, 'Walter White' by Above & Beyond, with a light progressive spin that has a contagious flow. With prior support from Armin Van Buuren, Above & Beyond and Ferry Corsten, we expect the same excellent support for this newly-emerged duo!
Above & Beyond – Walter White (Pragmatic Bootleg) | Download | Facebook