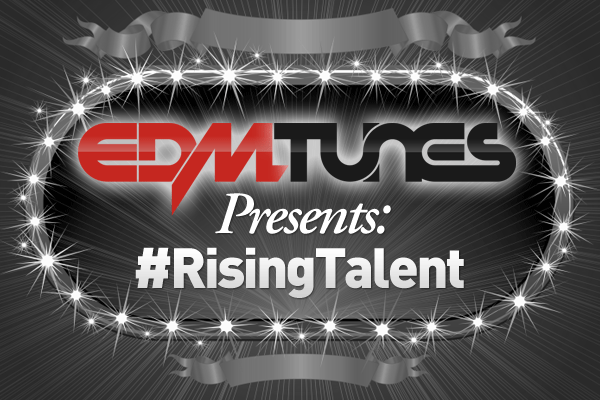 Each and every day, we get close to 50 track submissions from artists and producers all over the globe. As a blog and a connoisseur of quality music, we make it a priority to use our social outlets as an avenue for up-and-coming producers to get their names recognized. With the abundance of tracks sent to us from every part of the world on a day-to-day basis, it's definitely not an easy task picking out the great from the good. But with our love and passion for dance music, we will continue to strive for only the highest quality of music.
This week's artists have been carefully selected, having undergone a thorough critique process of their work. Originality, diversity and production quality are just a few of the factors calculated into the decision of determining what tunes resonate best with the listener. Our team here at EDMTunes pride ourselves on discovering new and undiscovered talent every week. We are constantly looking for the underground gems of electronic dance music and want to support those who truly deserve the recognition. We advise our producers to continue to submit their tunes to possibly be featured on this segment of our weekly #RisingTalent series.
For those who don't know, we are now creating an exciting fan-based contest out of this weekly series! Select your favorite artist from the list below and tweet the following:
Hey @edmtunes! @[insert artist's twitter name] is the next big #RisingTalent of 2014!
The artist with their named tagged the most over the course of the next 5 days will have their tune reposted on our edmtunes, edmtunesx and EDMT Team soundcloud account. Remember, you must use the #RisingTalent hashtag! Spams or repeated tweets will be ignored. Feel free to hashtag other #RisingTalent(s) that you discover on Soundcloud throughout the week so we could scope out some talents to showcase!
1) Sauniks
Philadelphia-based producer Sauniks began his music career at the early age of 5. After EDM caught his attention in 2010, he swiftly jumped into spinning and electronic music production. This time, Sauniks presents to us a captivating dubstep remix thats boasts grinding synths guided by a meticulous mind. The vast range in emotion and energy expressed in such a short time period is quite impressive. If you are a fan of Adventure Club or Seven Lions, you will be undoubtedly hooked by Sauniks.
Zulishanti – Likwid (Sauniks Remix) | Download | Facebook | Twitter

2) Grant Rolan
Young New Jersey native Grant Rolan is a budding producer with several originals in the works that span a variety of genres. His most recently production is a flawless mashup that features the smooth remix of 'Sea of Voices' by Vaux & River and 'Bananas' by Store N Forward. He effortlessly meshes the two productions in an uplifting progressive tune that erupts with energy at the drop. There are three simple rules a producer must follow when creating a mashup: making sure the songs are in compatible keys, equal BPM and similar energies. Grant easily checks off all those criteria and brings us an awesome mashup for the books.
Sea Of Voices vs. Bananas (Grant Rolan Mashup) | Download | Facebook | Twitter

3) ZZOON
Believe it or not, this is the first track Zzoon has ever produced. After many years of honing in on his craft and glossing it to a tee, he has finally released a massive track that will explode on the dance floor. This progressive trance exemplifies a smart contrast between a gritty lead melody countered by a delicate piano melody. Allow the tune to encapsulate your mind and get rid of any worries you had prior to listening to it. You'll be glad you did!
ZZOON – Too Late (Original Mix) | Download | Facebook | Twitter

4) MadMikey
Dubstep aficionado MadMikey is a DJ and producer who hails from the Netherlands. He began working at his craft and establishing his signature style since he was 16 years old. His current message to his fans is "Expect music that makes you move, gets you hyped or gives you the power to do the impossible in life." This time, MadMikey catapults a raw dubstep original that features an eerie melody battled by monstrous growls. Prepare for the bass to blow your mind.
MadMikey – Overdrive [Distorted Beat Records] | Purchase | Facebook | Twitter

5) KC Lights
Scottish producer Kerr Slaven, better known as KC Lights, is an artist free of genre boundaries and determined for his French-electro influences to be heard worldwide. His talents have already been deemed approval by the likes of Gareth Emery, Arty and Steve Aoki. This fresh spin on Pharrells' addictive single 'Happy' showcases his melodic musicality and fresh vision. When I first encountered the tune, I immediately took the liberty of downloading it and playing it at one of New York City's hottest clubs, Finale. Let's just say…everyone LOVED it. Be sure to grab your free download of it!
Pharrell Williams – Happy (KC Lights Bootleg) | Download | Facebook | Twitter

6) Ruxell
Bass music producer Ruxell from Rio de Janeiro, Brazil continues to impress us with his extraordinary production skills. He successfully flaunts his essence with punch and bass in this remix, that has even been support by Dirtyloud themselves! The production introduces itself with a haunting melody that is driven by crisp percussion, heavy gargles and an impervious lead synth that conquers its surroundings. If you aren't familiar with Ruxell's prior work, I highly encourage you to do so if you haven't had your face melted in a while.
Dirtyloud – Vampires Come Out (Ruxell Remix) | Download | Facebook | Twitter